Details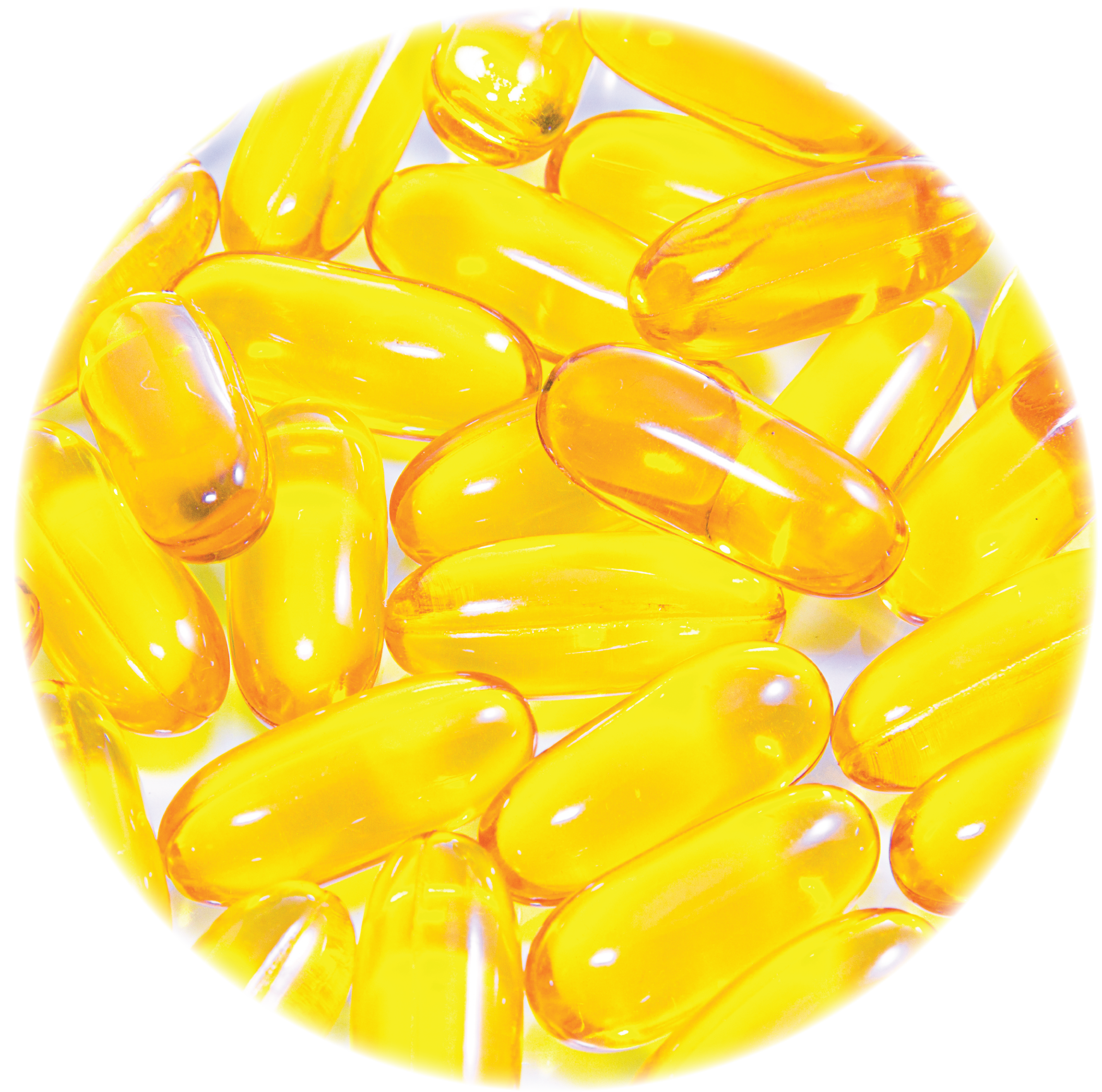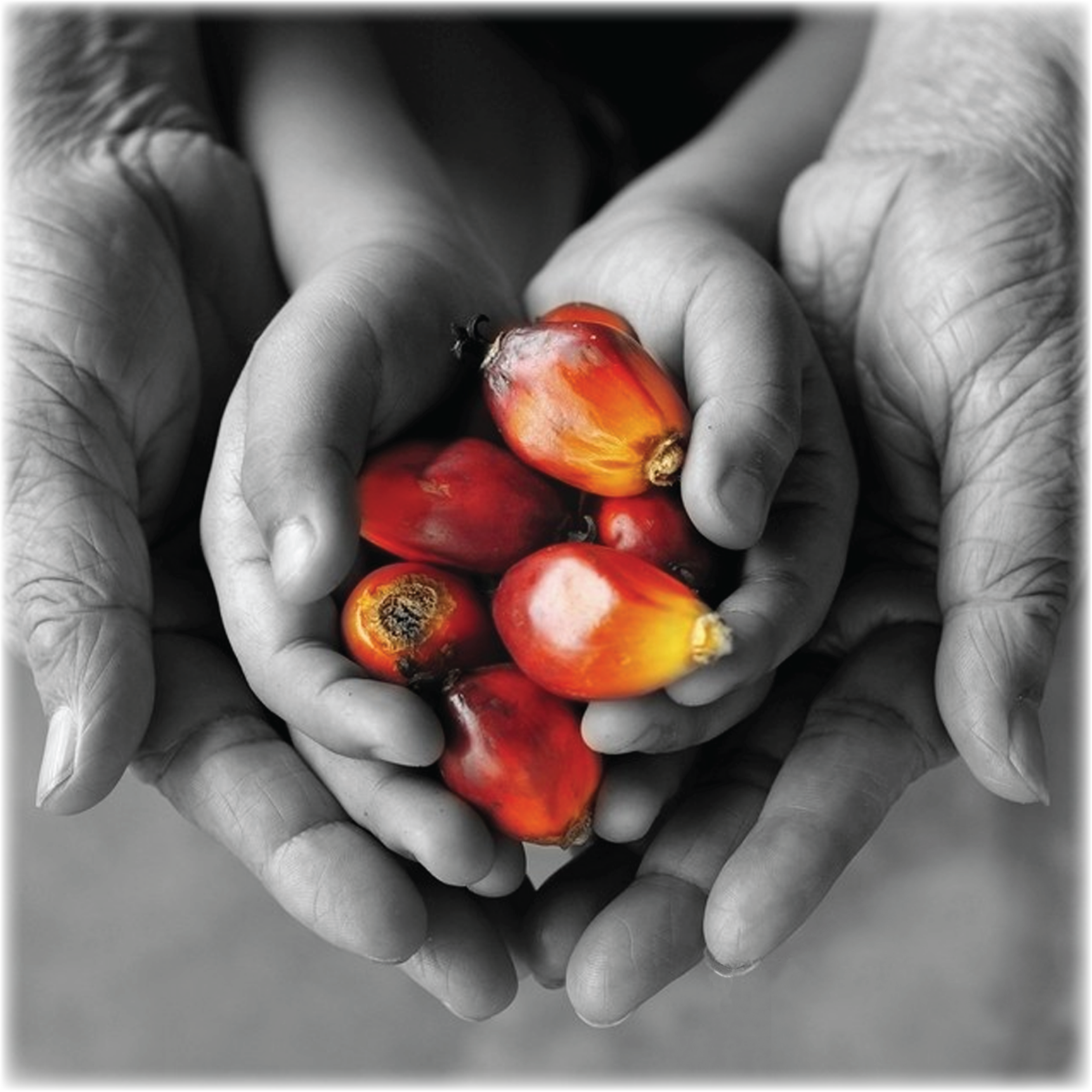 The ANH-VCO enhanced with Super Vitamin E Softgel is a potent combination of 2 superfoods to help you combat modern-day lifestyle diseases. Tocotrienol complex is known for its super anti-oxidant properties and is 40-60 times more potent than the more commonly found Tocopherol.
Free radical damage has been linked to the development of cancer, premature aging and complications from degenerative diseases. Tocotrienol's powerful anti-oxidant properties combats free radicals that can damage body cells leading to a host of diseases and complications. Tocotrienol is recognised for its ability to improve cardiovascular/heart health, promote neurological/brain health, balance cholesterol ratios and improve skin health.
At COCOLAB, we believe in educating our valuable customers. Click on the research articles below for more info.
Recommended For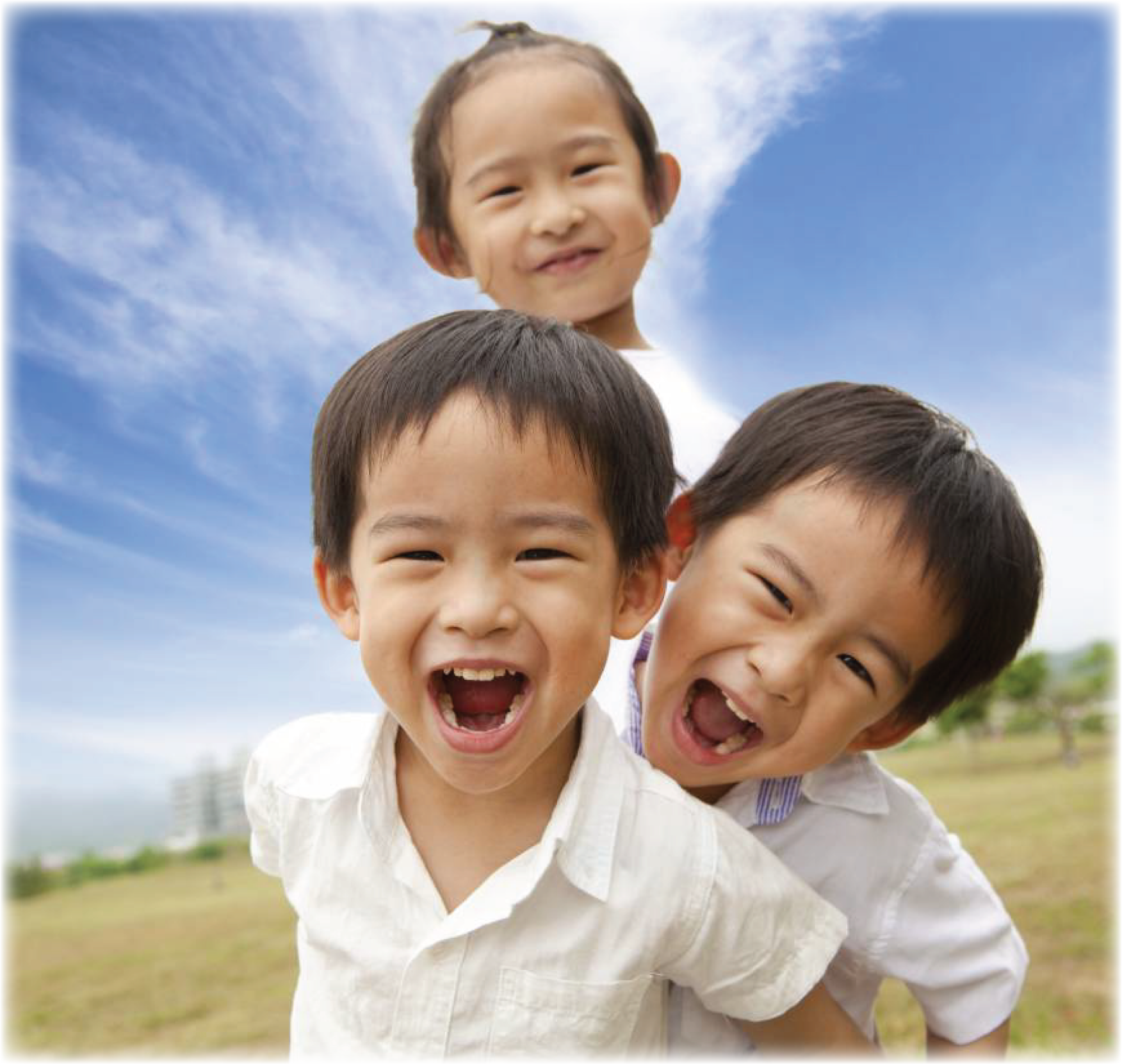 This formulation is recommended as a dietary supplement to help improve overall health including the heart, brain, liver and skin health, strengthen the immune system, balance cholesterol levels and defends the body against free radical damage. Tocotrienol is beneficial in the prevention and control for persons with Parkinson's, Alzheimer's and other dementias. It is also extremely beneficial for school-going children and working adults for enhanced mental clarity, memory and learning abilities.
Benefits
The ANH-VCO enhanced with Super Vitamin E Softgel harnesses the full benefits of our Absolute No Heat Virgin Coconut Oil for maximum bioavailability. Super Vitamin E when consumed hosts an array of health benefits for the body:
Tocotrienol:
For body
Removes harmful free radicals

Improves heart health

Balances cholesterol levels

Promotes brain health

Better memory & faster absorption of info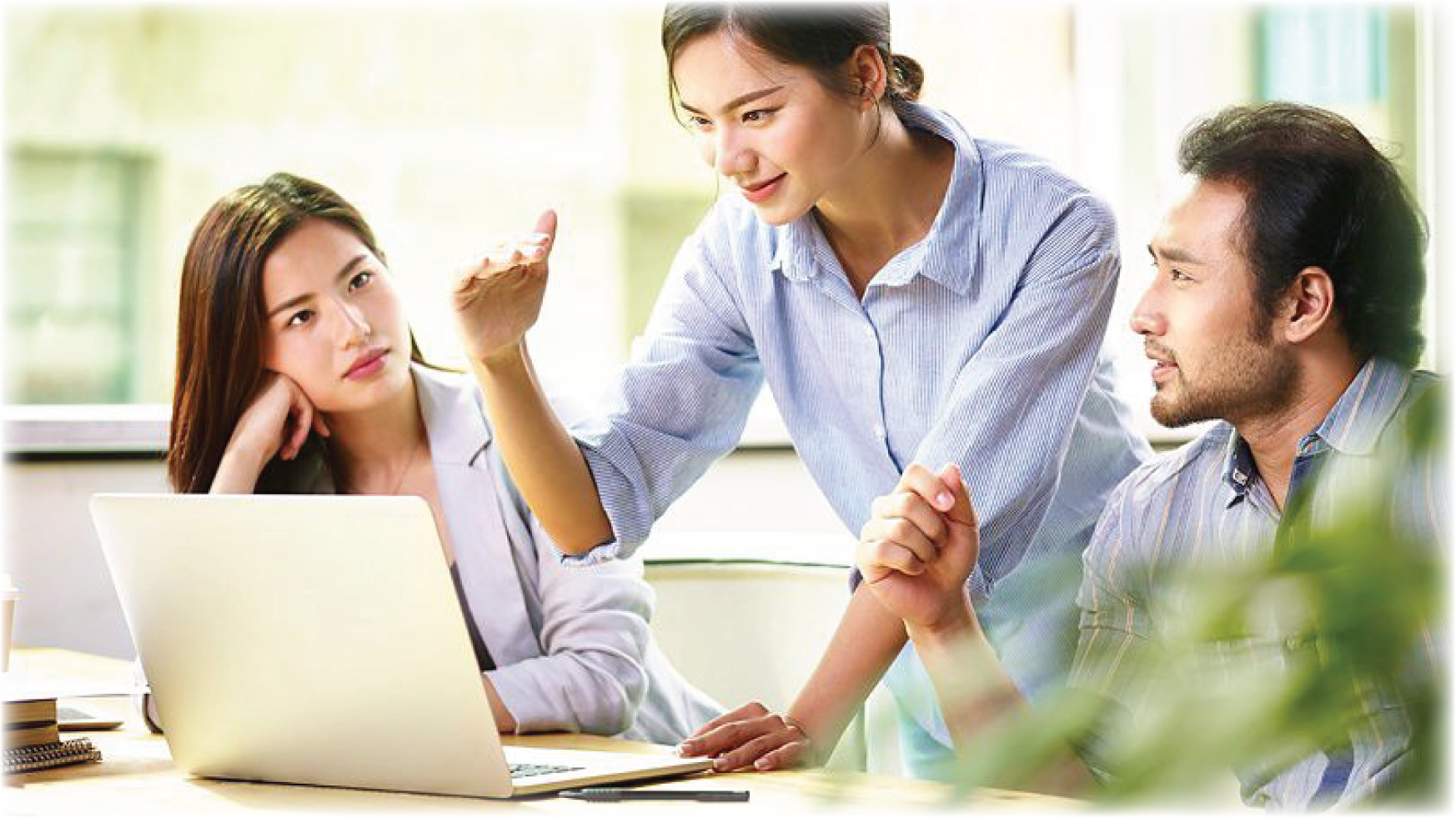 For skin
Anti-aging

Protection against UV damage

Replenishes antioxidant levels

Promotes cellular regeneration

Reduces scars, pigmentation and fine lines

Moisturises and improves skin elasticity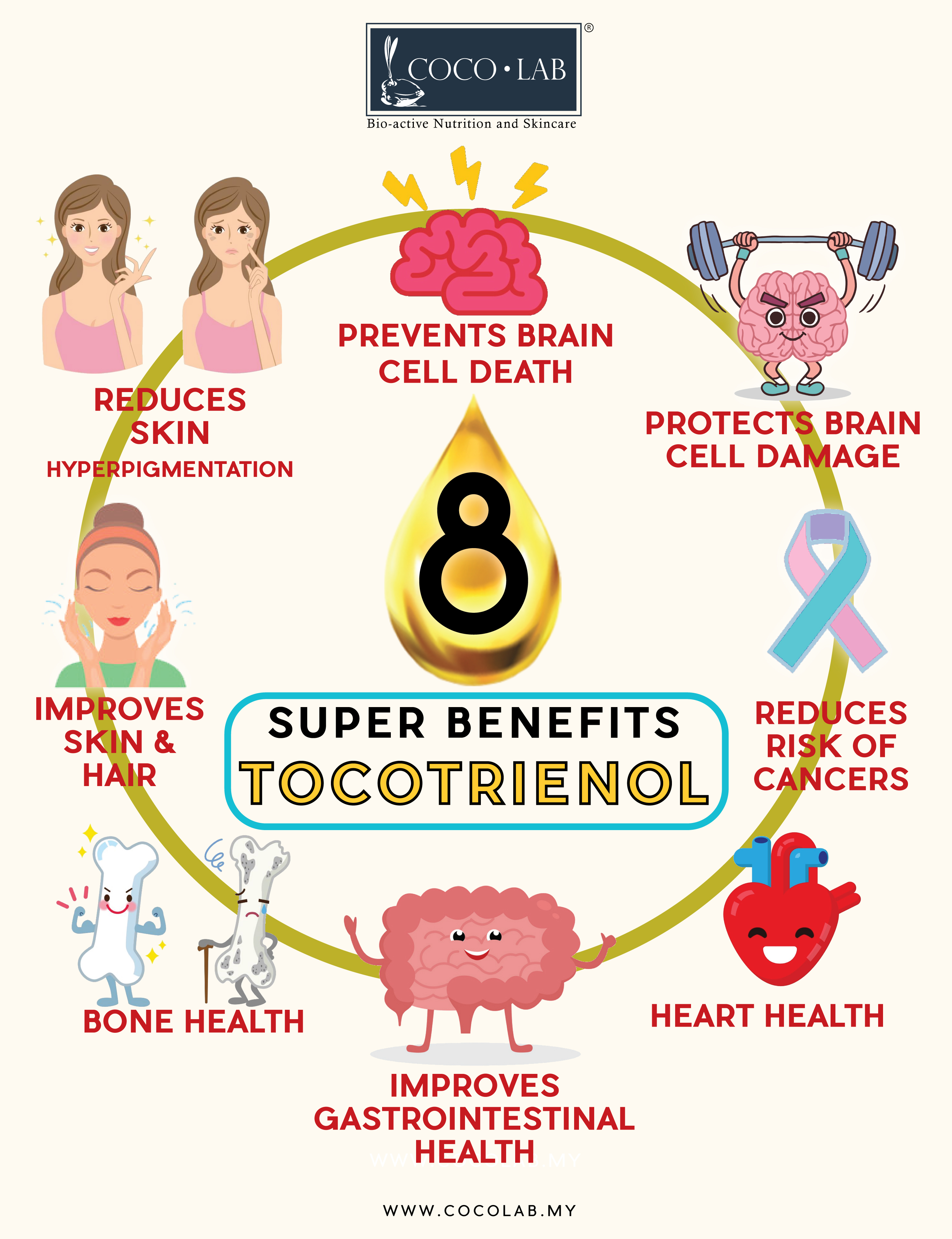 More on our blog: Tocotrienols - The Vitamin E That Packs a Powerful Punch of Antioxidants
Click here for more information:Coconut Oil - Dr. Mercola / Health Benefits of Virgin Coconut Oil / Health Benefits of Super Vitamin E Tocotrienols / Softgel leaflet / Tocotrienols Natural Vitamin E Leaflet (English)
Chinese Articles中国篇:Coconut Oil - Dr. Mercola 椰子油 - Mercola 医生 / Virgin Coconut Oil椰子油, Super Vitamin E Tocotrienols超级维生素E Tocotrienols / 生育三烯酚天然维生素E 传单小册子(中文)
Ingredients
100% Premium Absolute No Heat Virgin Coconut Oil (ANH-VCO), Natural Full Spectrum Bioactive Plant Tocotrienol/Tocopherol Vitamin E Complex (Vitamin E is listed by the US FDA as GRAS Nutrient/Dietary Supplement).
Each Softgel of 1,000mg ANH-VCO contains 20mg of non-GMO "Super Vitamin E Tocotrienol".
Certified HALAL by JAKIM.
Also Available: ANH-VCO Softgel + Super Vitamin E + Natural Oleoresin Lycopene Complex. Click to find out more.

ANH-VCO enhanced with Super Vitamin E TocotrienolSoftgel is co-branded with *EVNol (full spectrum palm tocotrienols/tocopherol complex)
*EVNol a registered trademark of ExcelVite Sendirian Berhad and protected by US Patent No: 5,157,132.
Palm Oil-derived Vitamin E is classified as GRAS by the US FDA (GRAS Notice No. GRN 000307).
Visit www.tocotrienol.org for more information on tocotrienol.
Dosage Instructions
For normal health maintenance, take 5 softgels per day after any meal.
Can be taken in split dosages of 2-3 softgels, 2 times per day, after any breakfast, lunch or dinner.

Serving size: 5 softgels daily.
Available in 150 softgels per bottle.