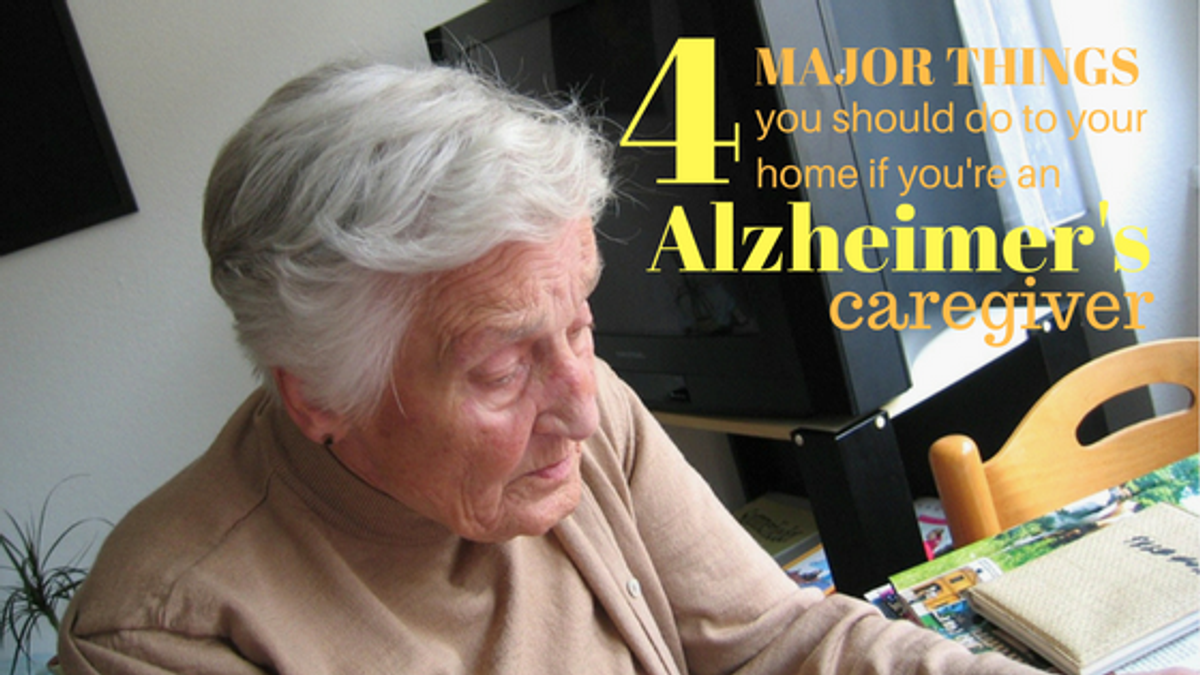 According to Redfin, "Alzheimer's disease affects about 5.4 million Americans, about 5.2 million of which are 65 and older. It can be your grandparent, your cousin, your sibling or even your parent who faces the diagnosis. Eventually, those with Alzheimer's require round-the-clock care, and for many families, that means taking the loved one into their own home." If you're taking in a loved one with Alzheimer's, the first thing you should do is to conduct a room-by-room evaluation. Consider what things you can tweak or implement to make your loved one's transition into your home as smooth as possible.
1. Remove Items That Pose a Risk
Confusion is one of the most common symptoms of Alzheimer's, and it gets worse as the disease progresses. It's important that you remove or modify any dangerous items such as:
● Fake fruit
● Power tools
● Outdoor grill
● Knives
● Firearms
● Appliances (opt for those with an auto shut-off feature)
● Chemicals such as car and cleaning fluids, etc.
● Medications (even over-the-counter)
● Razor blades
● Wobbly/unsteady chairs
2. Institute Fire Safety
The National Fire Protection Association reported that the majority elderly-related home fires in the United States are started by someone with a cognitive disability like Alzheimer's. Fire prevention is a good idea in any home, but there are some additional concerns for caregivers to consider:
● Remove space heaters and hotplates
● Lower water temperature to 120 degrees (°F) to prevent scalding
● Install outlet covers to prevent accidental electrocution
● Store matches and lighters in a locked place
● Remove candles
● Insulate hot water pipes and install radiator covers to prevent burns
● Remove dials on stoves to prevent your loved one from accidentally starting a fire or injuring him or herself.
● Fix overloaded electrical sockets and frayed wires
● Install smoke detectors and fire extinguishers
3. Prevent Falls and Enable Mobility
Alzheimer's patients tend to have a poor sense of vision and perception, so it's important to make the proper home adjustments to prevent a tumble. Mobility issues are also common, so installing some additional hardware in common areas will help your loved one feel more confident. Here are some things you can do to make sure your loved one is safe:
● Install handrails in hallways and stairways and grab bars in the bathroom by toilet and shower/tub
● Add a shower chair
● Remove throw rugs and replace with non-skid mats in areas like the bathroom
● Consider installing a stair chair lift, but a gate on the stairway is a good safety measure regardless
● Place night lights in halls and near the bathroom in case your loved one gets up in the middle of the night
● Build a ramp on the outside of front and back doors
● Add locks to basement and attic doors
● Tape or paint stair edges to increase visibility
4. Stay Organized
While you're in the position to help and care for your loved one, it's also important that you allow him or her to feel as independent as possible. In a common place within your home, place written to-do lists, emergency numbers, meal plans, and medication and exercise schedules. It's also helpful to have a large calendar (like something from an office store) where you can share schedules. Having a digital version is also a good idea so you can access it when you're away from home.
Statistics show that the stress of caring for someone with Alzheimer's can impact caretakers' immune systems for up to three years after the care taking ceases, which increases the risk of developing a chronic illness of their own. Make sure you're eating correctly and getting enough sleep. Taking care of yourself is crucial if you're going to take care of someone else.
Keep your health and your loved one's health in check with natural health supplements. Keep a look out for ingredients that stresses on building your immunity and maintaining tip-top organ function. Natural sources such as Virgin Coconut Oil or Medium Chain Triglycerides are a good place to start. It is also advisable that whilst taking care of Alzheimer's patients, you may want to look out for supplements that help with brain health such as Vitamin E Tocotrienols and Lycopene. These ingredients are known for boosting brain and cognitive function, whilst providing vital energy for the brain and the rest of the body.


We highly recommend the COCOLAB Absolute No Heat ® (ANH) Virgin Coconut Oil + Super Vitamin E + Lycopene as a solution to boosting your overall health, energy levels, organ function and brain function. Its superior grade ANH-Virgin Coconut Oil base is the best way to ensure that these vital vitamins are effectively directed and distributed in the body. Regular consumption of these softgels will produce noticeable health results not only for the body, but most importantly for the brain.
Try out a bottle of the COCOLAB Absolute No Heat ® (ANH) Virgin Coconut Oil + Super Vitamin E + Lycopene today as your go-to health solution!

Available online at www.cocolab.my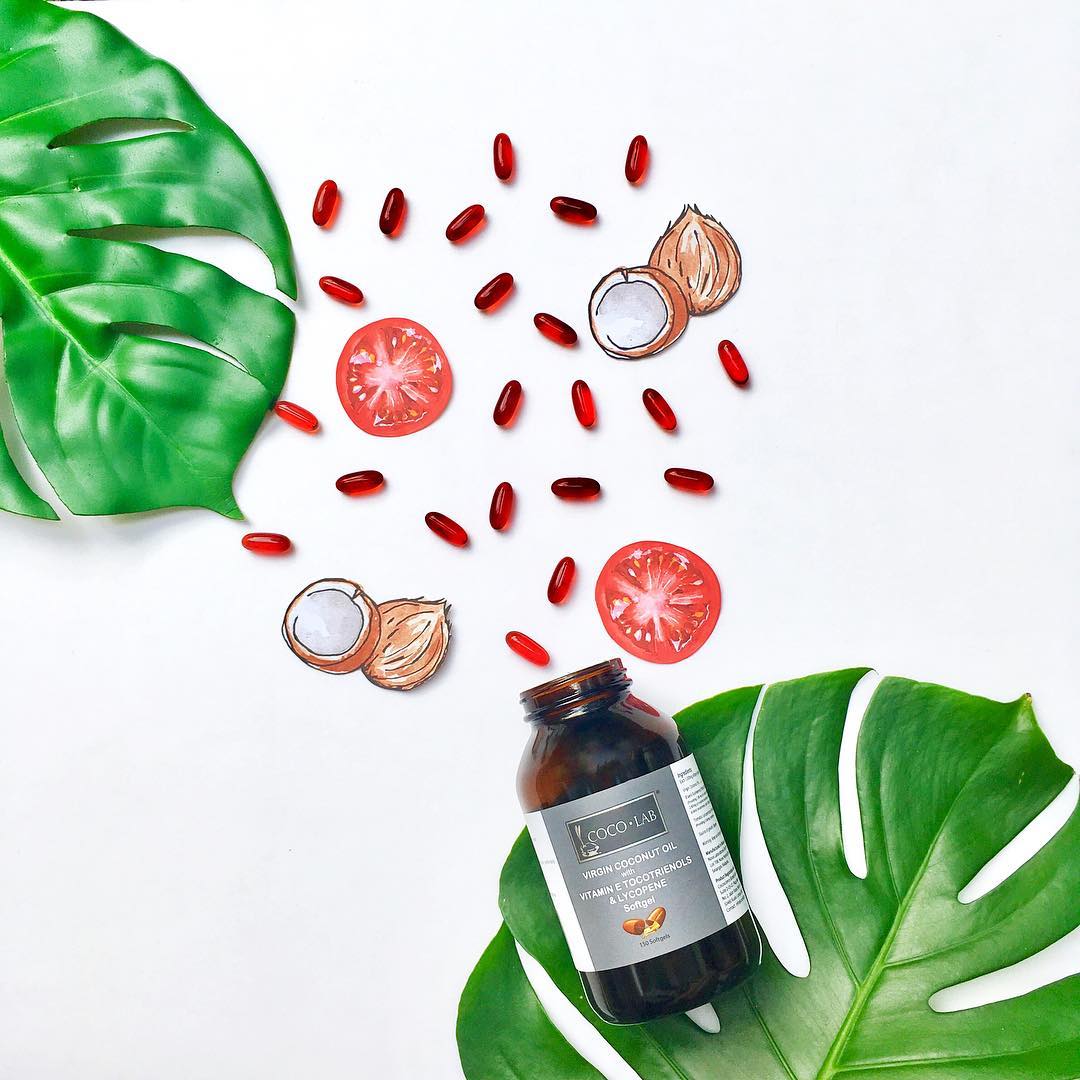 Article by: Lydia Chan (alzheimerscaregiver.net)
Cover Photo Credit: Pixabay