Keep up to date with our Exclusive deals by signing up for our newsletter (register account above), or check our Facebook and Instagram pages for continuous updates.
---
Our Loyalty Rewards Month is Finally Here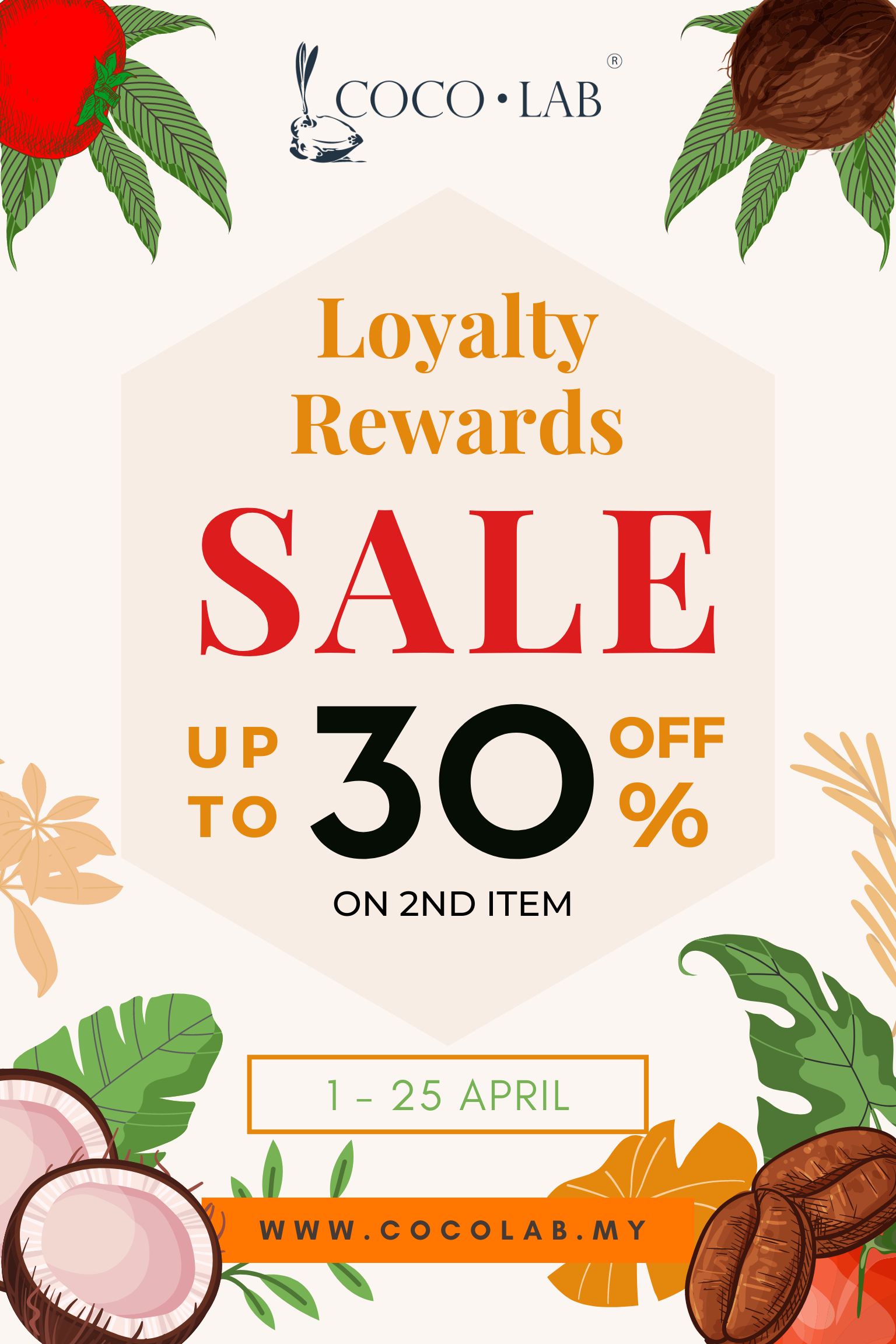 Enjoy up to 30% OFF your 2nd item!


Applicable for all skincare items and selected nutrition items.
All you need to do is Add To Cart!



Let's GO!


*promo valid from 1 - 25 April 2021
*promo applies for selected items only
*mixing and matching of items applicable
*discount applied to item of lower value
*promotions and discounts are valid at COCOLAB outlets and website only
*valid while stocks last
*Loyalty Membership Points collection not valid for online purchase
*Store Credits collection available for all online orders
*the management reserves the right to amend the T&C's of the campaign
NEW!
Keto8 Coffee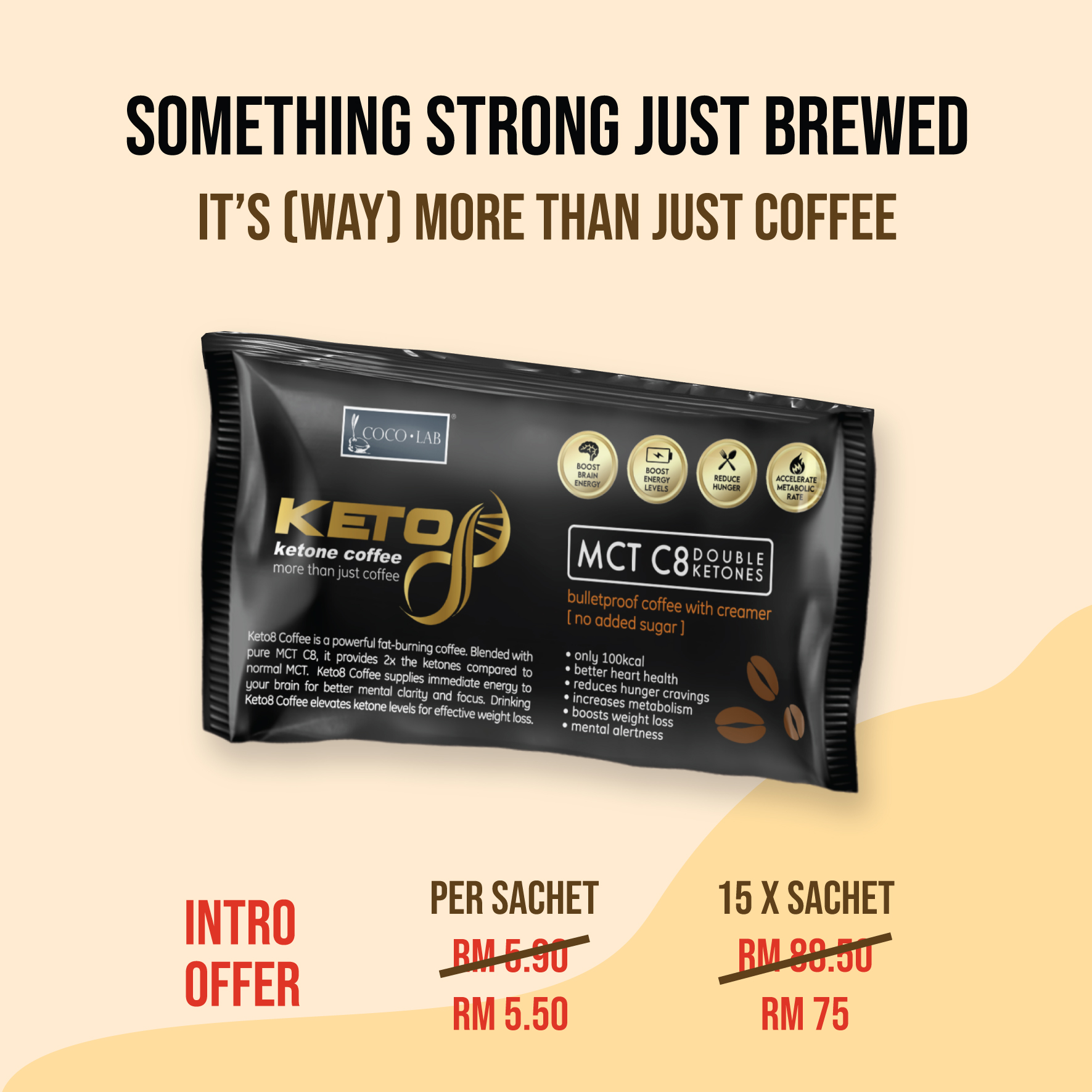 Get our latest Keto8 Coffee now at intro offer!
RM5.50 per sachet (NP RM5.90)
Buy 15 and save more!
RM75 for 15 x sachets (NP RM88.50)
Shop our boosted Keto8 Coffee here:

Reduced Shipping Fee!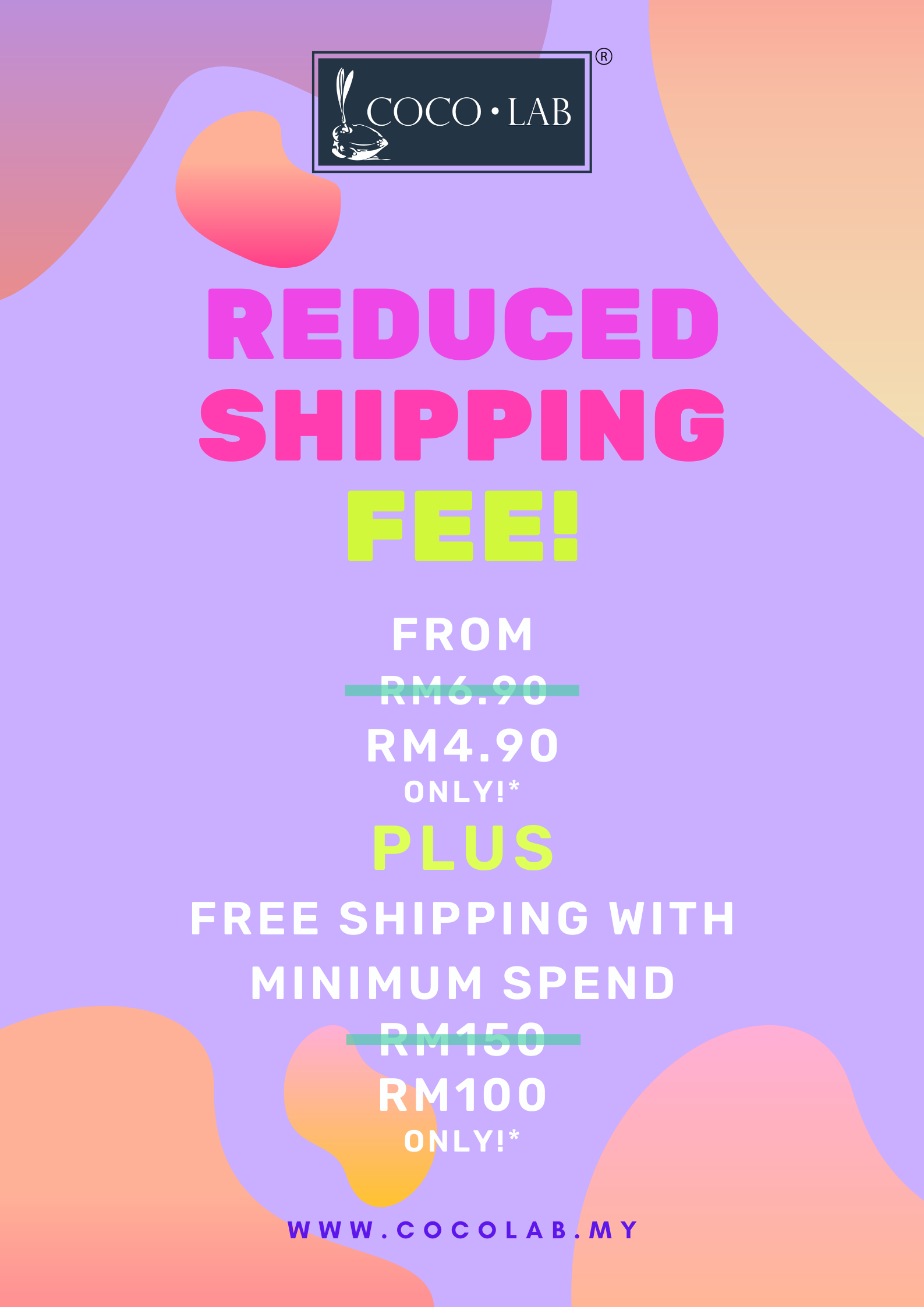 Our Shipping Fee Just Got a Whole Lower

Shipping Fee from RM4.90 only
(previously RM6.90)

PLUS

Enjoy FREE Shipping with minimum spend RM100 only!
(previously RM150)


*Shipping fee reduction valid across West Malaysia
*Free shipping with RM100 min. spend valid across West Malaysia
*Shipping fee reduced to RM9.90 for orders to East Malaysia for first 1kg (previously RM12.90)
*valid for Standard Delivery option only
*valid from 5 March 2021 onwards
*the management reserves the right to amend the T&C's of the shipping fee
Introducing 1 Month Value Bundles!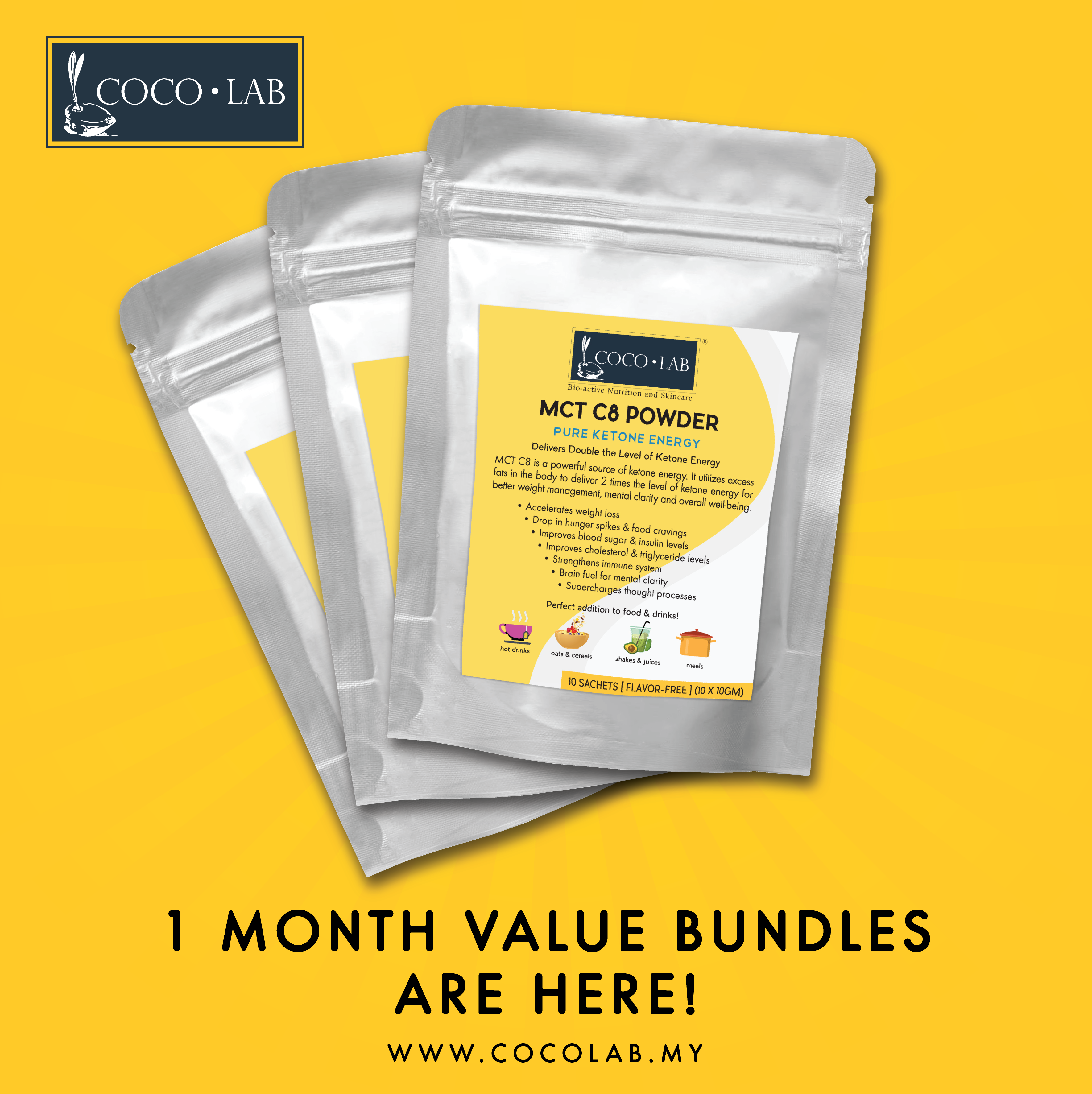 Due to popular demand, our MCT C8 Powder now comes in 3 pack value bundles!


Get 3 x MCT C8 Powder packs
for RM150 only!
(Normal Price: RM162)

You can now power up your day with MCT C8
every single day of the month!



Ready to MCT C8 everyday this month?





*voucher code applicable for website orders at www.cocolab.my only
*value bundle available in physical outlet and website
*3 x MCT C8 Powder packs = 3 x 10 sachets
*the management reserves the right to amend the T&C's of the campaign
Covid-19 Updates (MCO 2.0)

*please note that some deliveries may experience delays as our courier heroes deal with unforeseen circumstances due to MCO and Circuit Breaker. We will continue to ship out orders within a timely manner, but we appreciate your kind understanding should there be a delay due to movement restrictions.
Outlet Operation Hours 13 January 2021 onwards (to be updated from time to time)
Publika : 10AM - 7PM
Atria : 10AM - 7PM (10 Feb 2021 onwards)
Get an extra RM10 OFF when you follow our social medias!


Here's how you can grab your RM10 voucher at COCOLAB!
Step 1: - Search for "Cocolab Malaysia" on Google
- Rate us and write a review

Step 2: - Search for @cocolab.my on Facebook
- Rate us and write a review
AND

- Search for @cocolab.my on Instagram
- Follow us
Send us a screen shot of successful review or follow on Google, Facebook and Instagram to customercare@cocolab.my
and we'll email your RM10 voucher code to you!
OR
Visit our COCOLAB physical stores and show successful review to our sales staff
and we'll give you RM10 OFF your purchase on the spot!
We thank you for your feedback and review!

*get RM5 voucher for completing 1 Step (either Step 1 or 2)
**get RM10 voucher for completing BOTH Steps 1 and 2
*email us screenshot of successful review on for COCOLAB RM10 online voucher
*display successful review to our sales staff for RM10 OFF your purchase in COCOLAB outlets