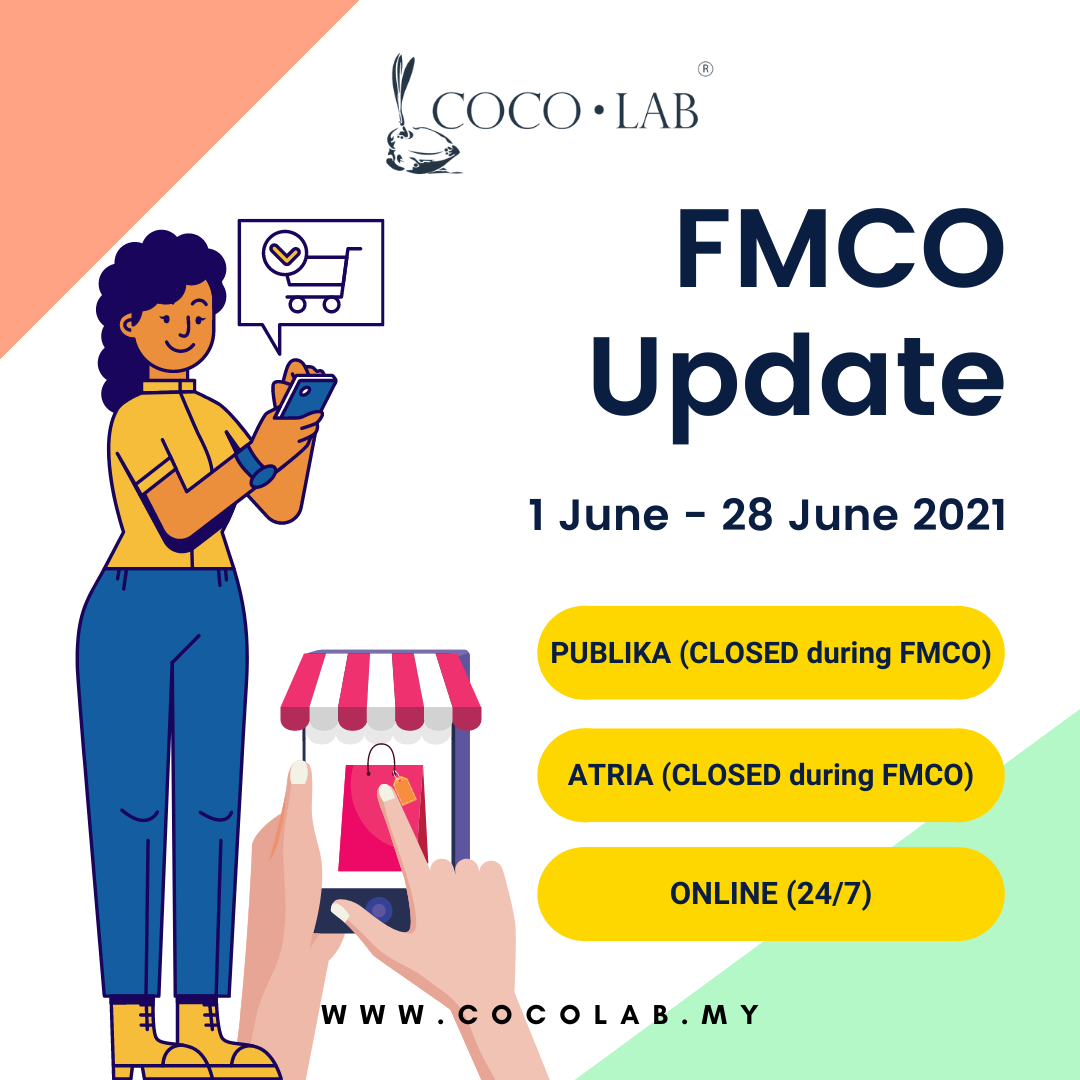 Dear Valued Customers,
Following the recent new from relevant Malaysian Governmental Bodies, our management will be following the directives as set by MKN (Malaysia National Security Council) and do our part in helping to curb the outbreak of Covid-19 in Malaysia.
Our physical outlets will be temporarily closed during FMCO. There will be no pick-ups available from these outlets and we truly apologize for the inconvenience. We will reopen on 29 June 2021.
Our online operation will carry out as usual. Please shop online for your COCOLAB goods during this period and we will deliver your orders to your doorstep. As this is a trying time for many sectors, please do bear with a possible 1-2 days delay in delivery as we expect a reduction in delivery rider workforce. Of course, we hope that all your orders reach within the stipulated time frames.
In the meantime, please stay indoors as much as possible and stay healthy. We will overcome this together.
See you on the other side!
Publika Shopping Gallery
10AM - 8PM
(closed during FMCO)

Atria Shopping Gallery
10AM - 7PM
(closed during FMCO)
You can also shop online. We're open 24/7 online!

"Are your prices or promotions the same online as well?"

YES they are!
Our prices are the same online and you get to enjoy all our outlet promotions as well on our website!
Shop at www.cocolab.my