Details
COCOLAB's premium all-natural handmade soaps are totally safe, non-toxic and biodegradable, making it suitable for all skin types. It is made using a blend of high grade virgin coconut oil and pure essential oils. These long lasting soaps whip up a creamy luxurious lather and works to keep skin clean without stripping it of its natural moisture.
VCO protects, moisturizes and heals the skin with its anti-viral, anti-fungal, anti-bacterial properties. COCOLAB's Aromatherapy Body Soaps are SLS-free and contains no synthetic colour, fragrance, preservative, animal extract and alcohol.
Suitable for all skin types.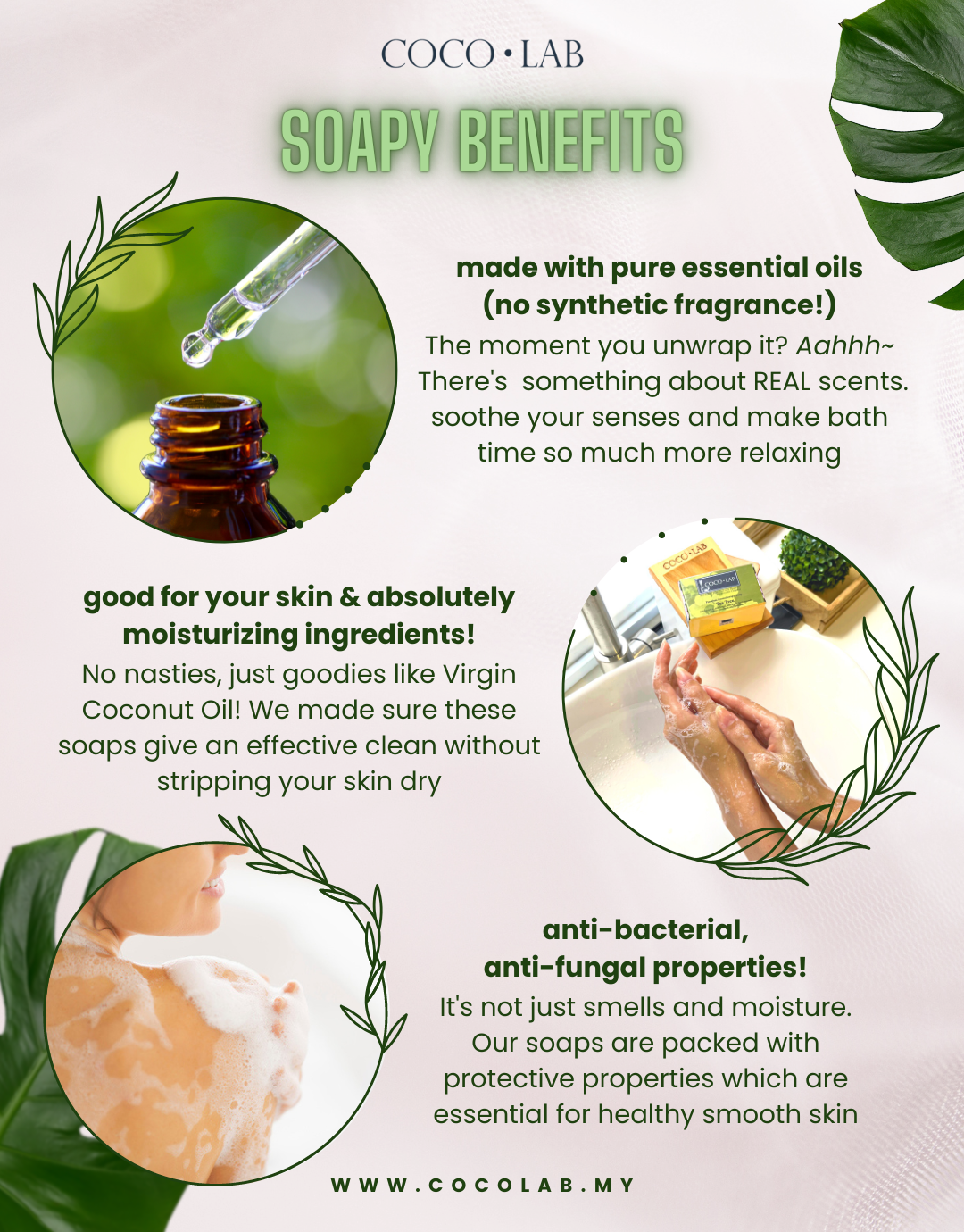 Recommended For
Those looking for a healthier and nourishing alternative to body care. It is gentle on the skin and does not strip off the skin's natural moisture. Long term use will reduce flaky and dry skin.

Benefits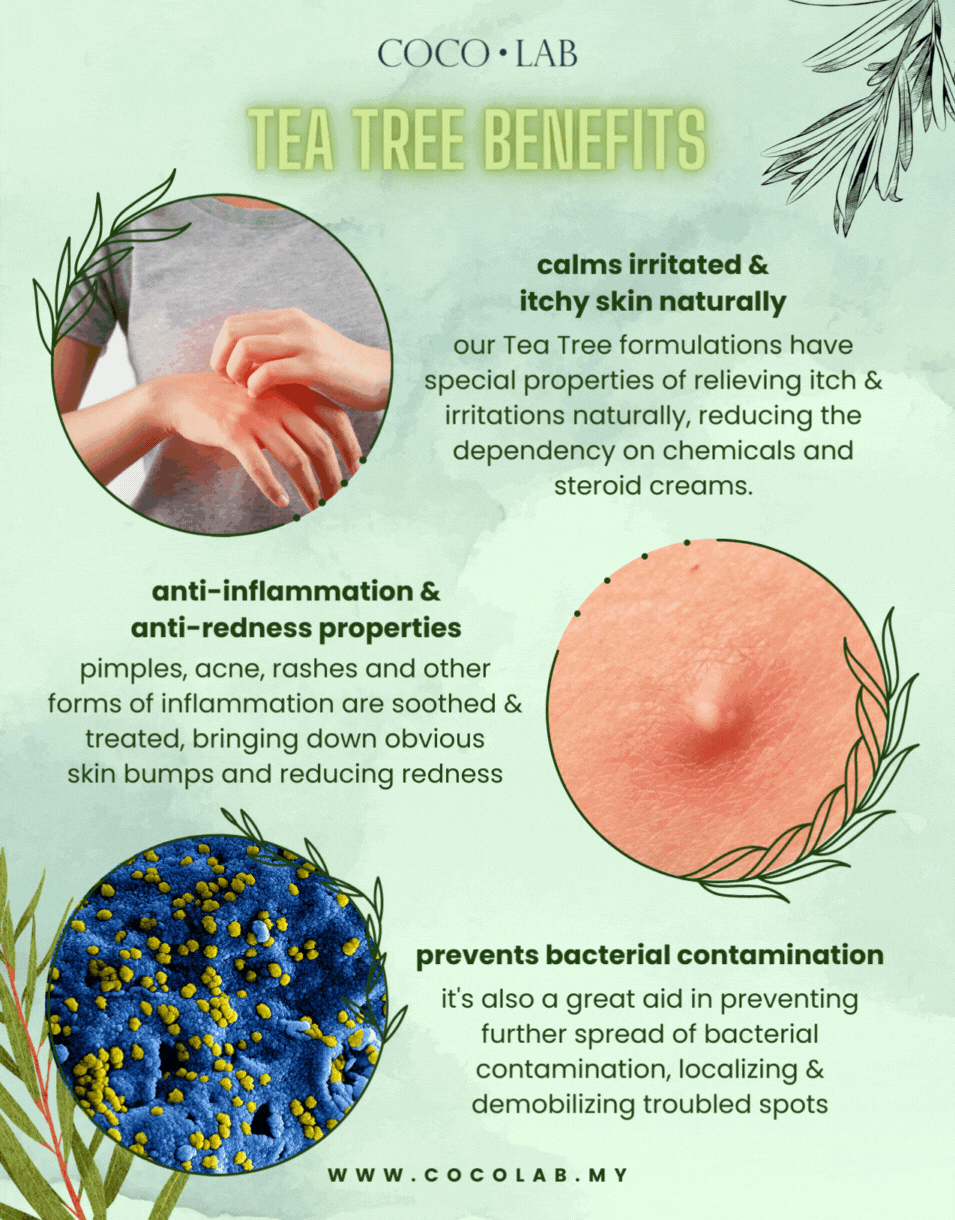 Some call the Tea Tree essential oil the skin miracle, with its long history of usage to heal the skin. Relieve sores and treat pimples with this, and you're on your way to only the most natural method of healing your skin. This is also great for those with sensitive and problematic skin such as eczema, and its scent actually reduces headaches!

Ingredients
Pure Vegetable Glycerine Base, ANH-Virgin Coconut Oil & Pure Plant Essential Oil of Tea Tree.
Size: 130gm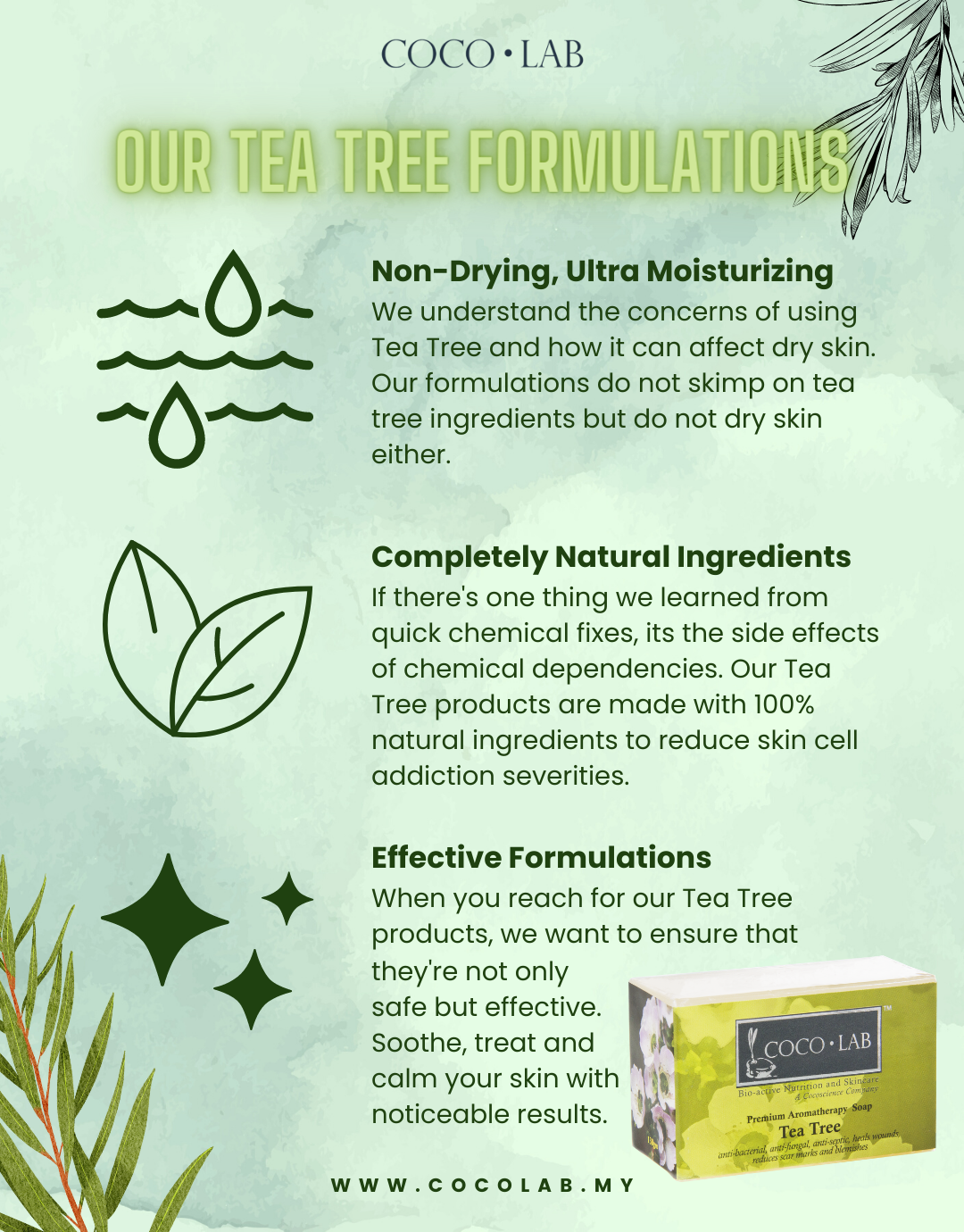 Directions For Use
Lather well with water and cleanse skin. Rinse off with water.
Storage Instructions
Keep soap dry when not in use. Do not leave it soaking in water.
Recommended Accessory:
- COCOLAB Wooden Soap Dish