Details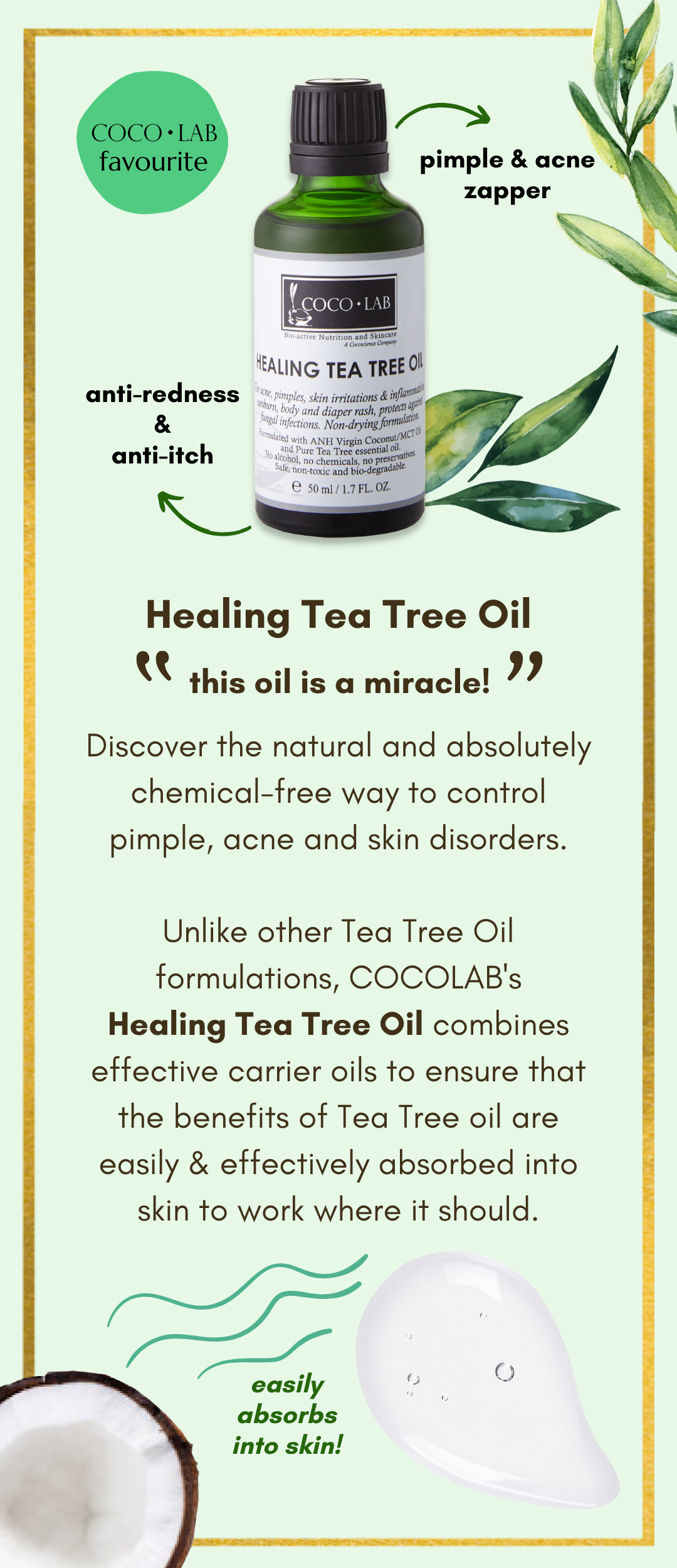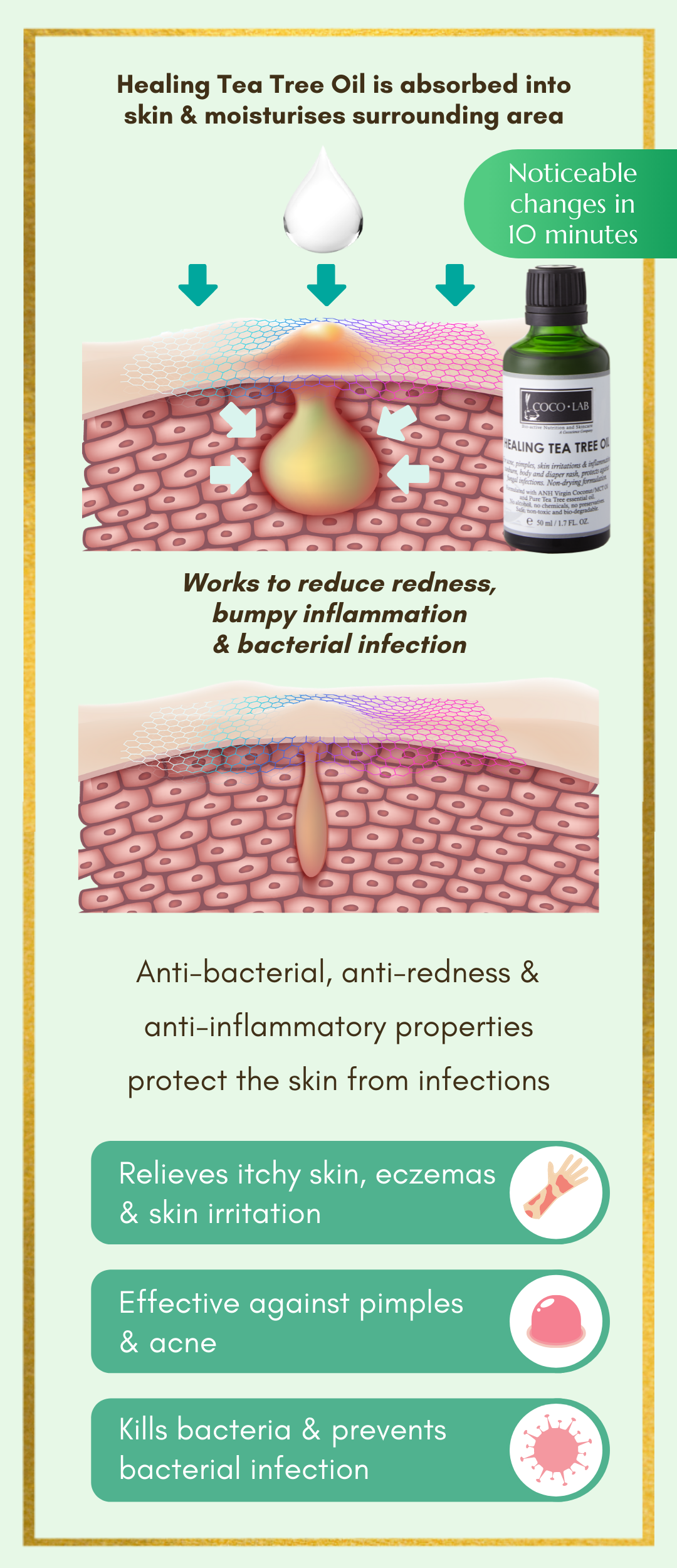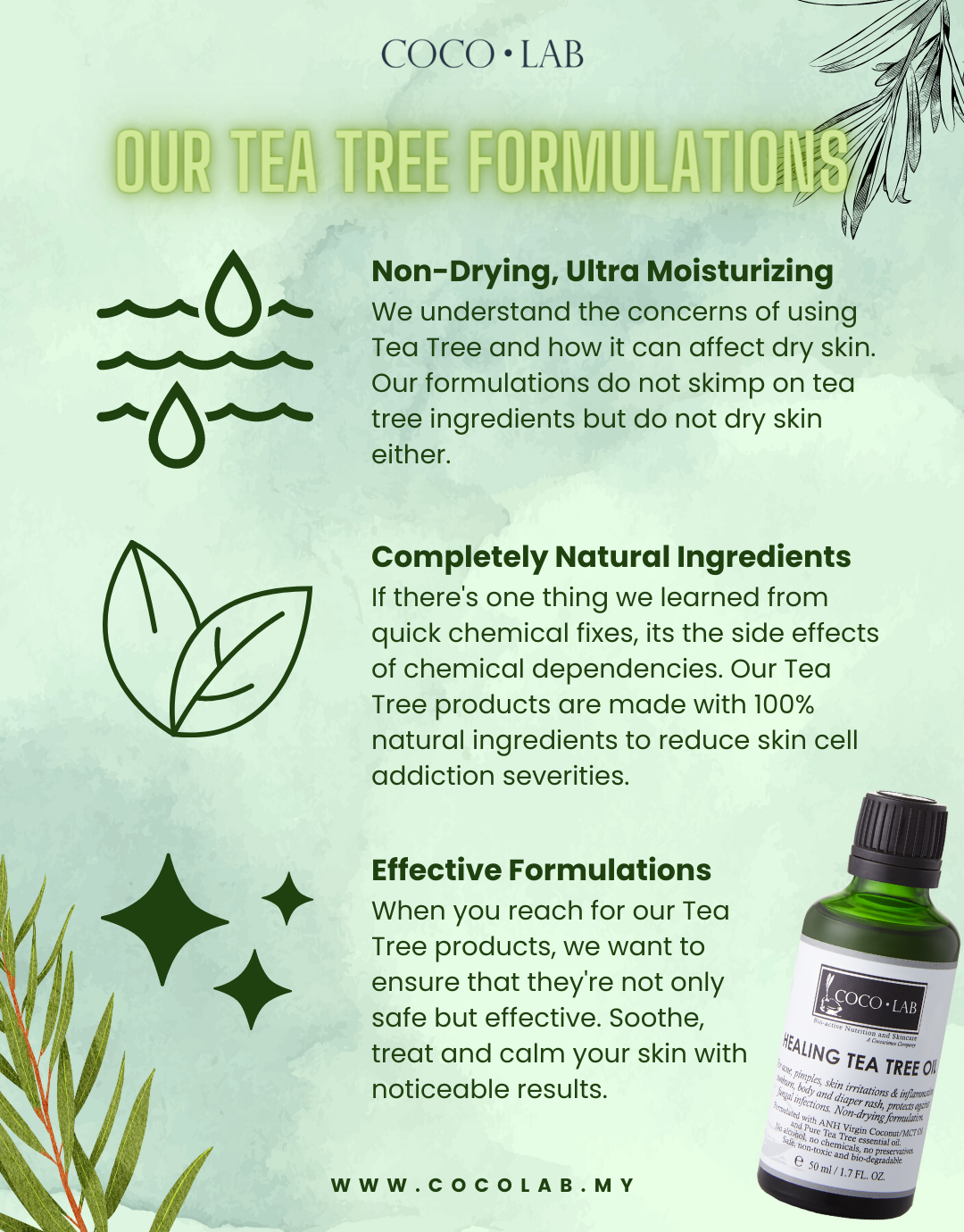 Recommended For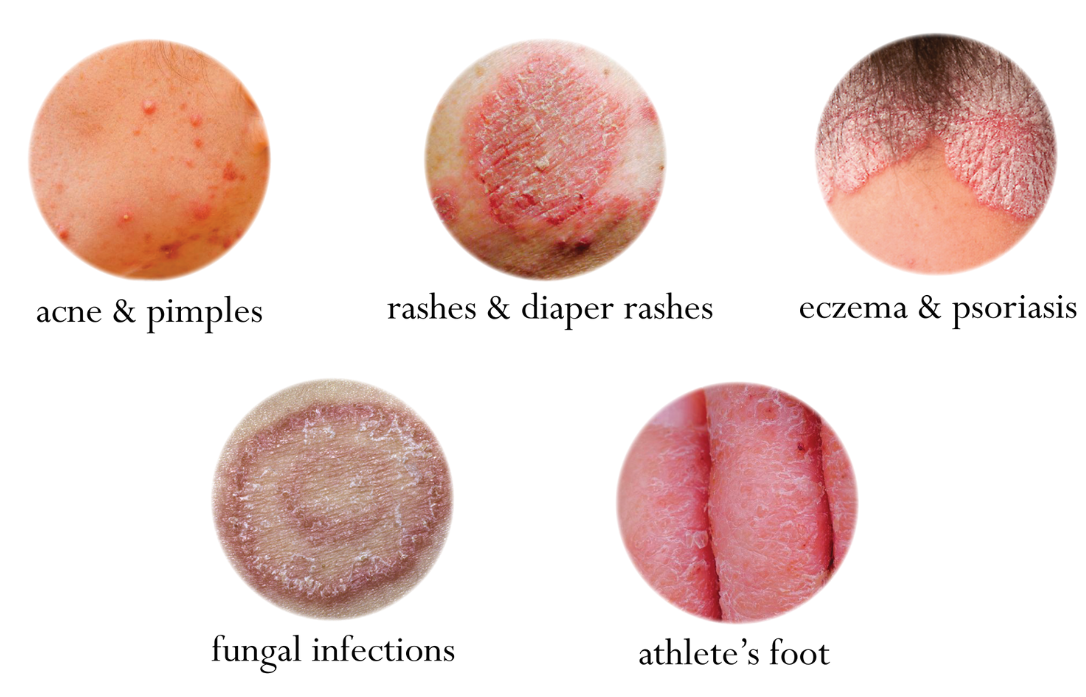 WORKS ON:
💢 Pimples & acne
💢 Skin irritations
💢 Minor dermatitis
💢 Sunburns
💢 Fungal infections
💢 Rashes / itchy skin
💢 Eczema / Psoriasis
Tea Tree Oil is an amazing essential oil with several benefits. It is largely known to be a therapeutic oil for skin. The healing and anti-inflammatory properties of Tea Tree Oil combined with VCO which possesses anti-bacterial, anti-viral and anti-fungal properties, is recommended for various types of skin ailment.
Benefits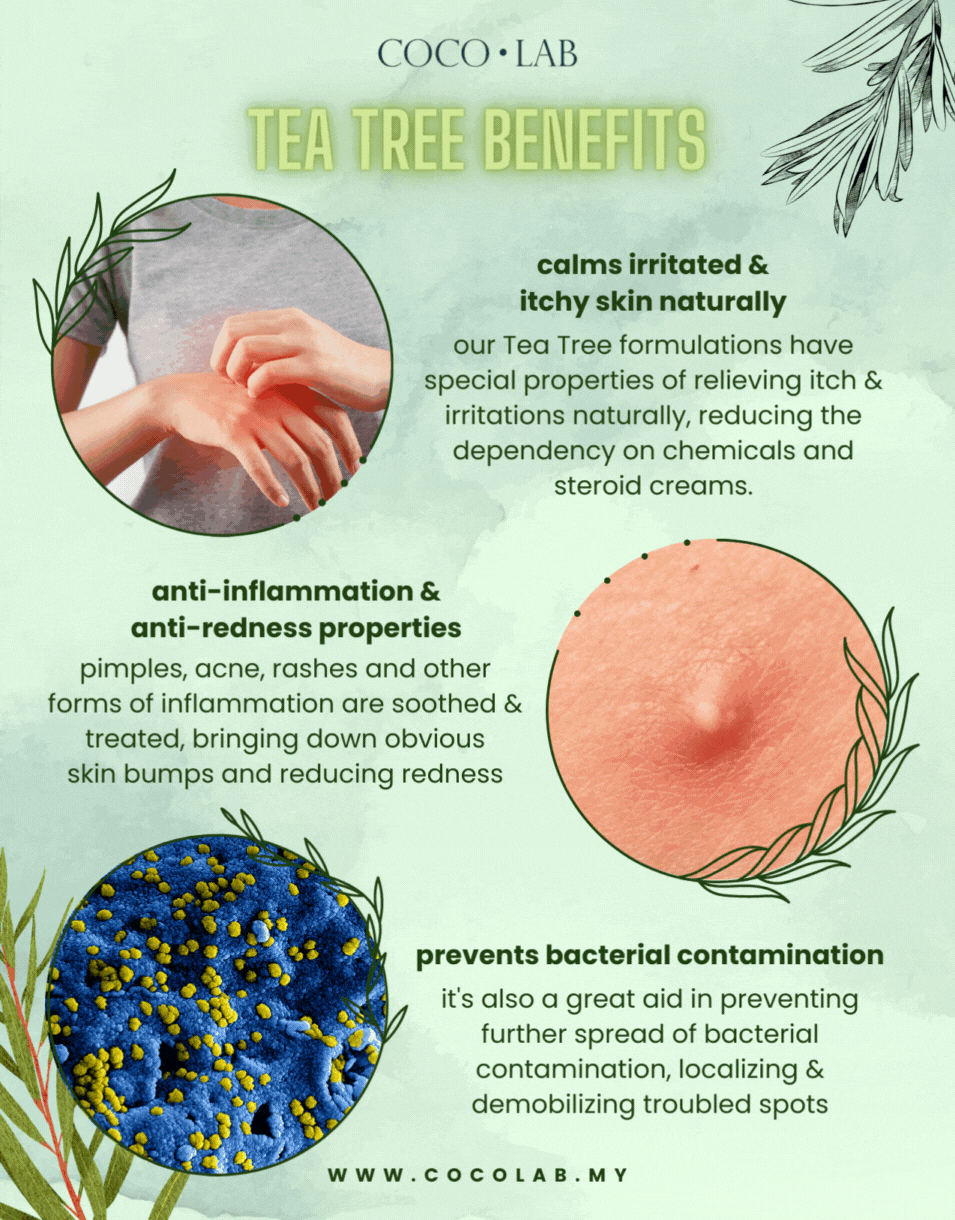 Swiftly reduces redness on skin

Effectively reduces size of bumps & inflammation on skin

Kills bacteria & prevents bacterial infection from spreading

Effective acne and pimple treatment

Relieves itchy skin

Relieves eczema & psoriasis skin flares

Soothes skin irritations and sunburns

Relieves discomfort from Candida infection

Relieves discomfort from Athlete's foot & other skin infections

Promotes gum and teeth health

Prevention against skin cancer





Non-drying formulation

Suitable under make-up

Does not clog pores
Ingredients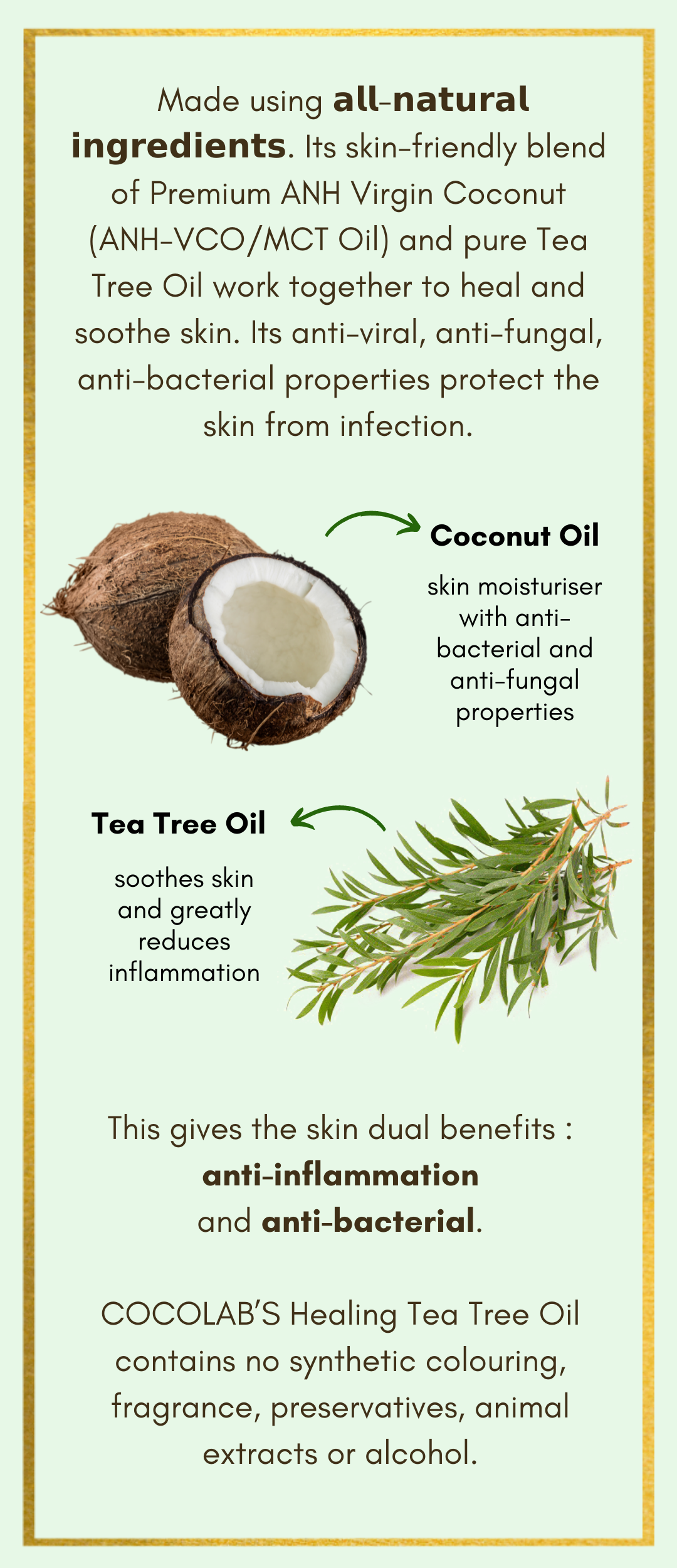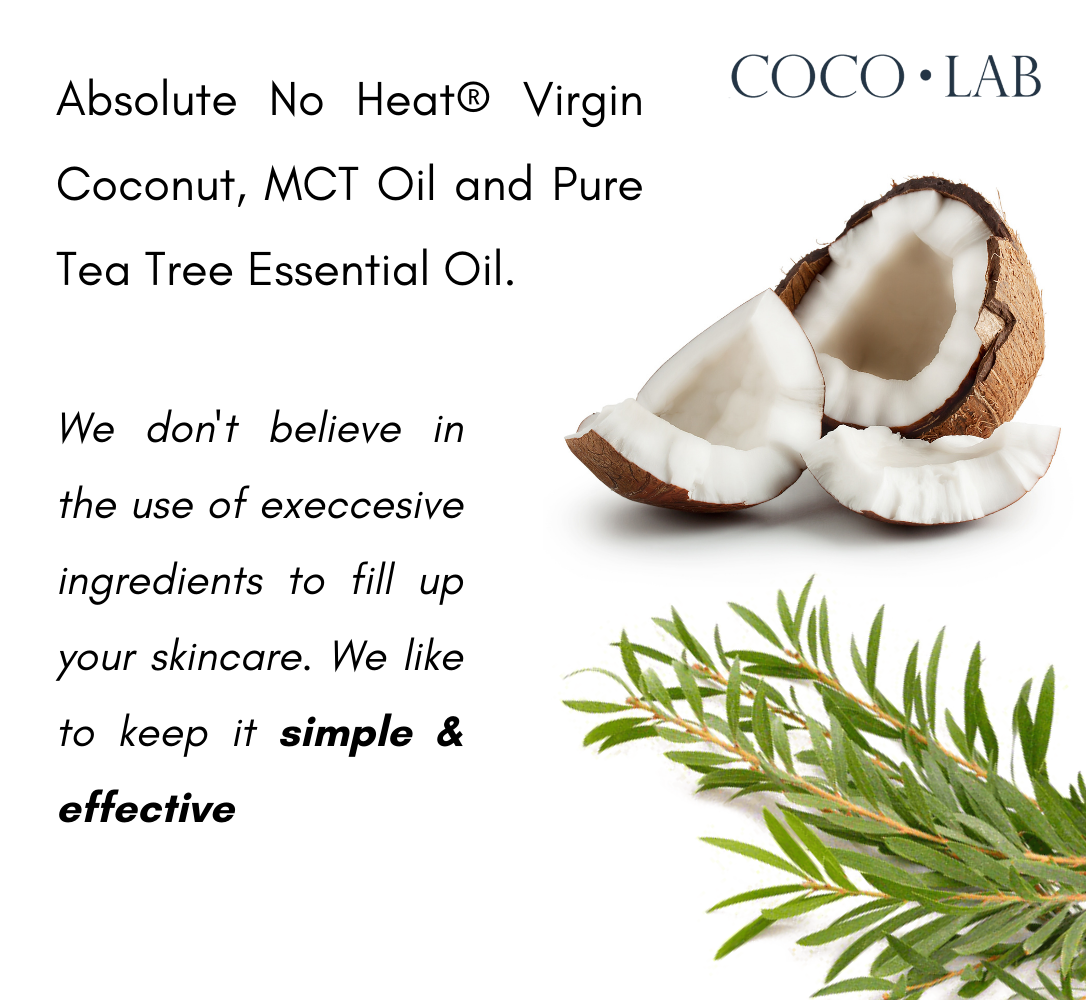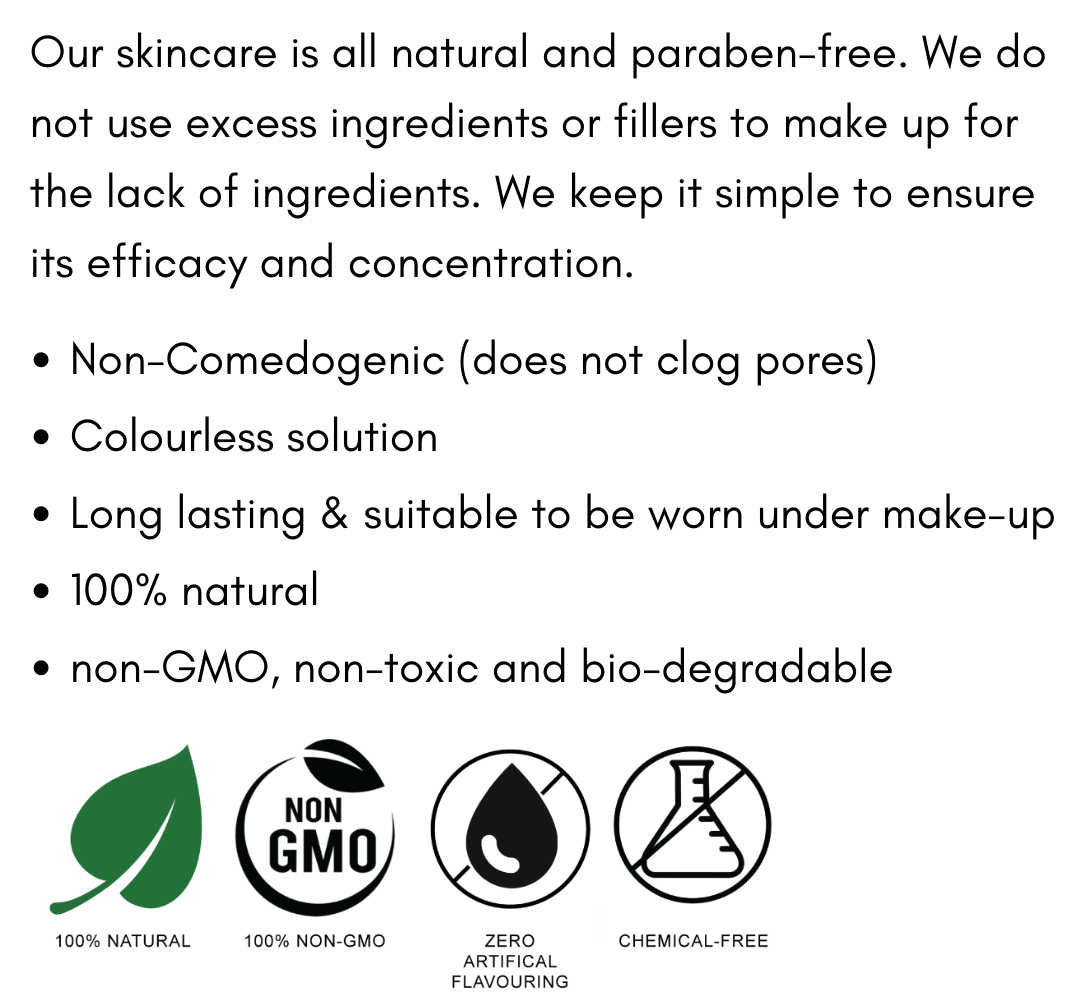 Directions For Use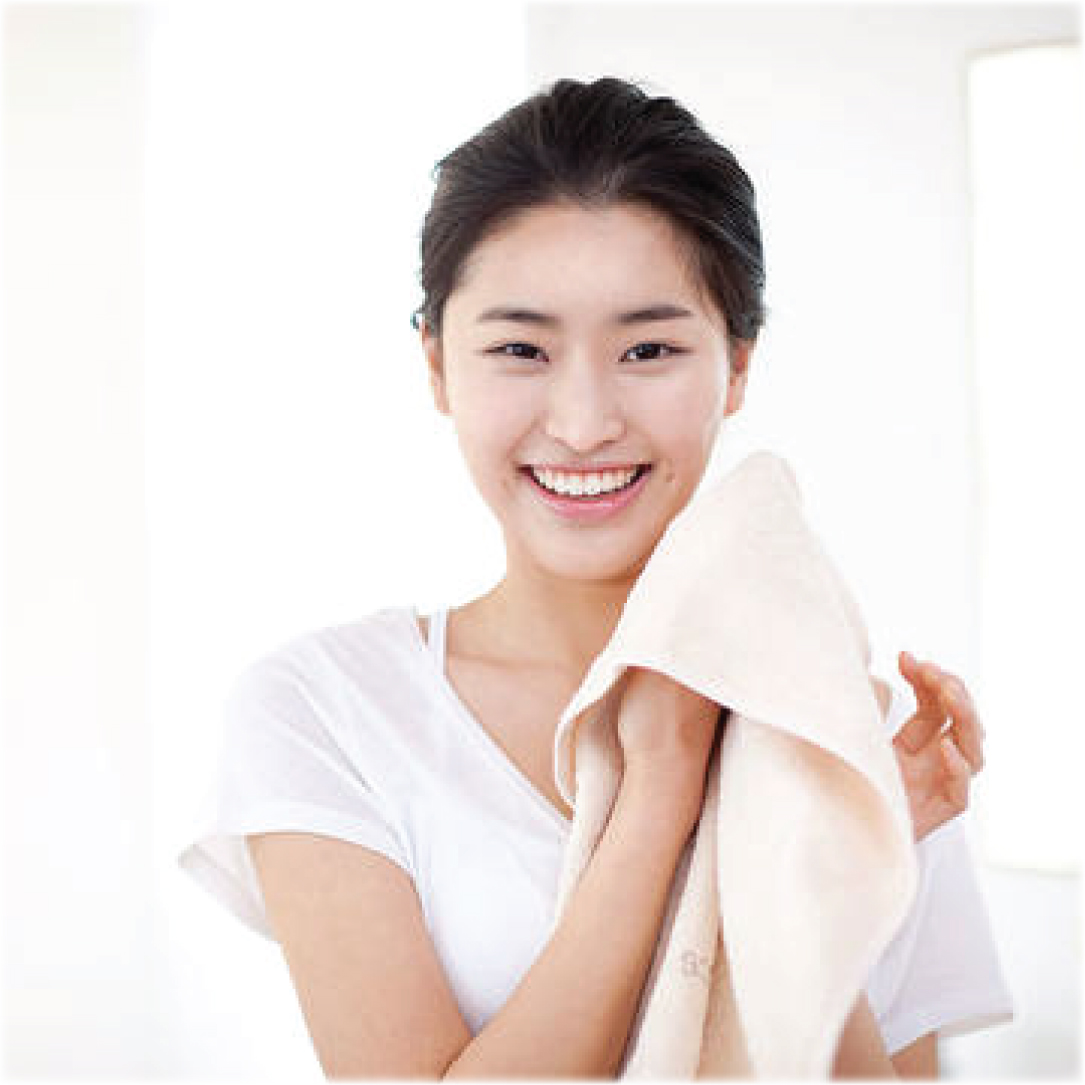 Apply a few drops onto affected area and gently massage into skin. Gentle on the skin, safe, non-toxic and biodegradable.
Highly recommended with Aromatherapy Body Soap Tea Tree and Luscious Body Cream Tea Tree (dry skin)
Storage Instructions
Keep in a cool and dry place in an upright position. Do not place it under direct heat.
Best Natural Eczema and Pimple Treatment in Malaysia Healing Tea Tree Oil COCOLAB