Details
'Luscious' Body Cream with a formulation of Super Vitamin E Tocotrienols and natural beeswax in a virgin coconut oil base is ideal as an all-day body moisturiser. It has anti-bacterial, anti-viral and anti-fungal properties. Its Super Vitamin E protects skin, promotes tissue regeneration, reduces scar marks and stretch marks. Luscious Body Cream is long lasting and perfect for all-day use. It is indispensable in countries with cold climate and low humidity, or for those with very dry skin.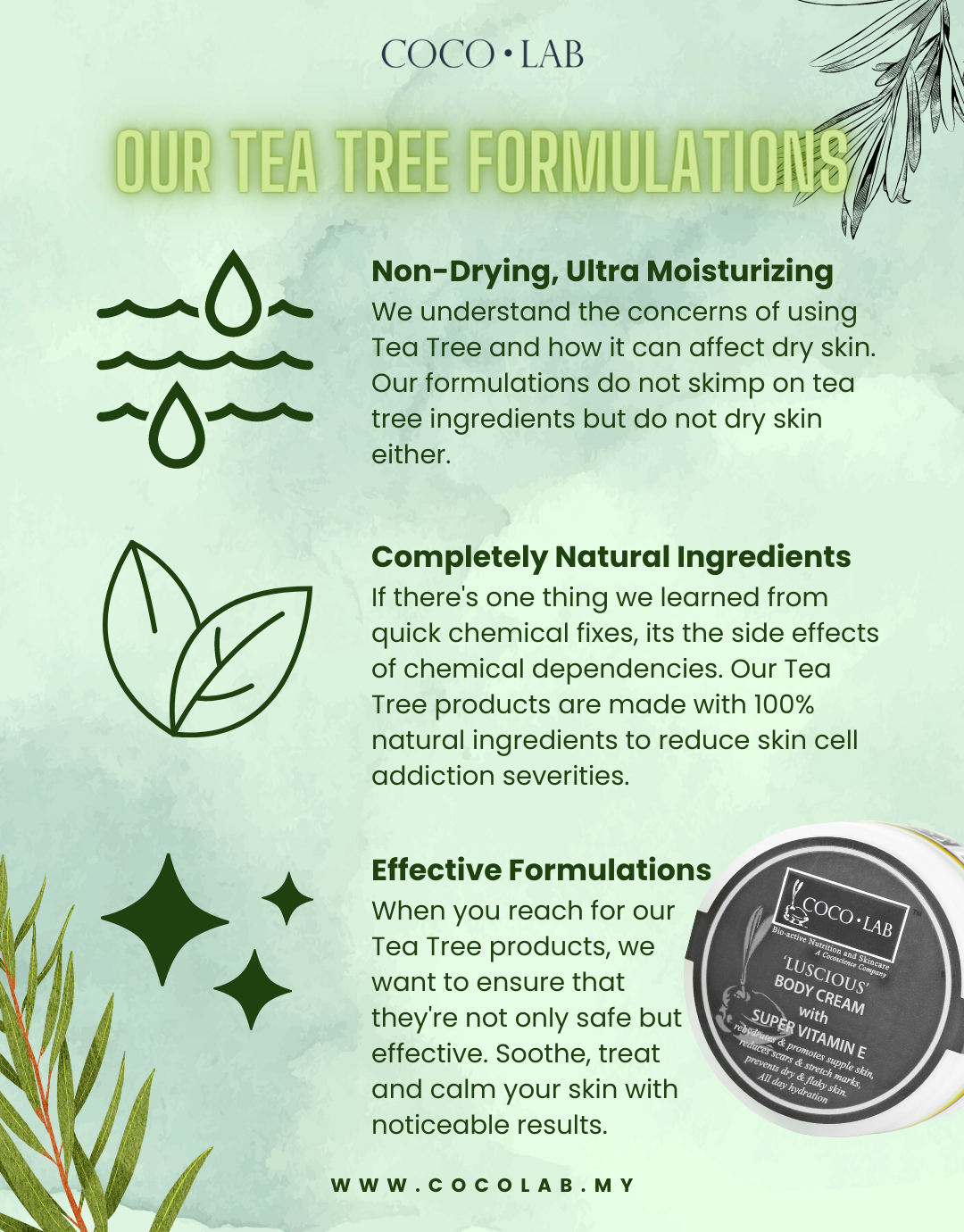 Recommended For
Those living in countries with cold climate and low humidity will benefit from this rich cream.
It is also highly recommended for those whose skin are exposed to dry working conditions, exposed to constant air-conditioning or have very dry skin.
Choose our Tea Tree formulation for managing skin problems and a luxurious moisturising experience.

Benefits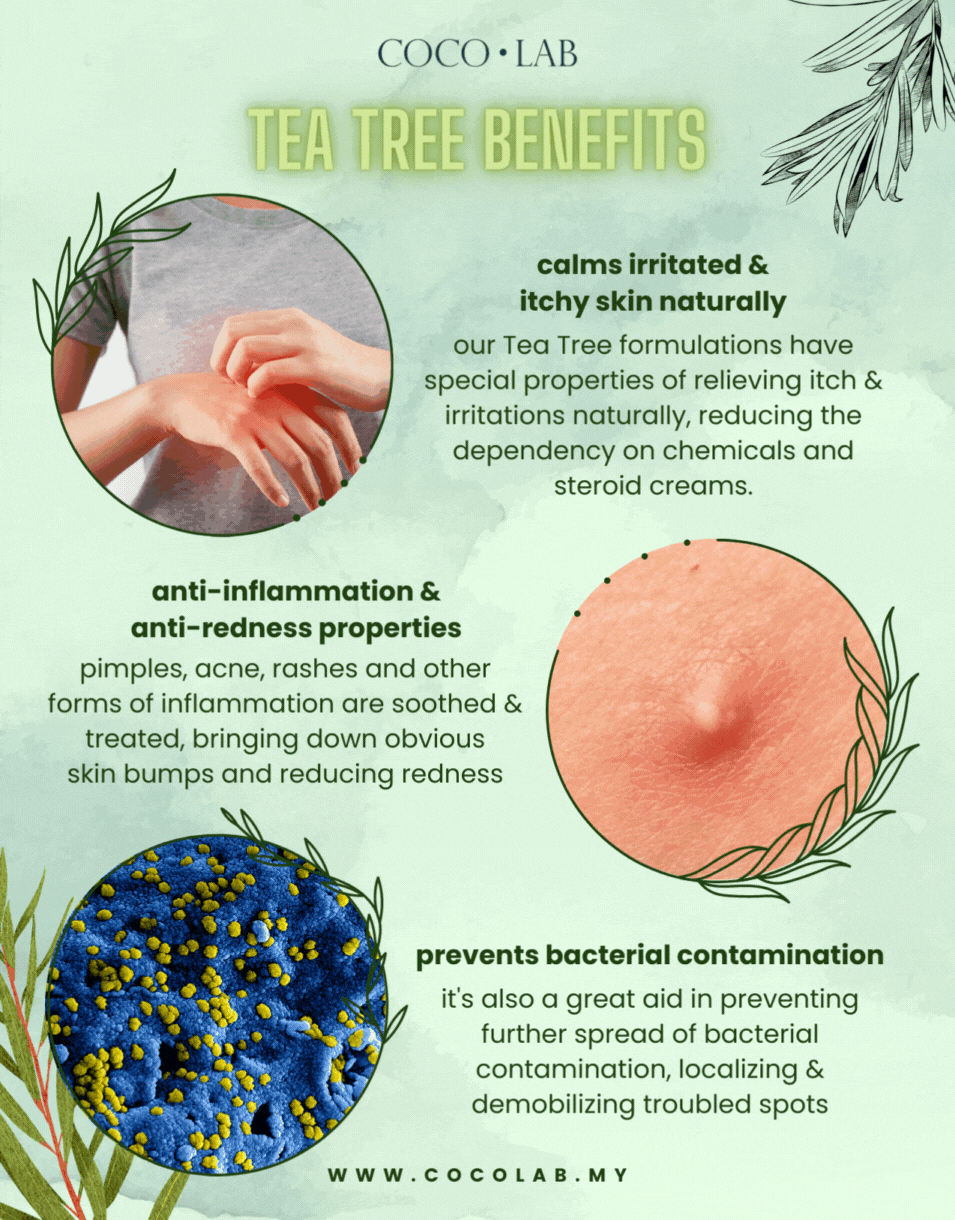 Neutralises harmful free radicals
Replenishes antioxidant levels
Reduces and prevents fine lines and wrinkles
Reduces and prevents age spots
Reduces scars
Prevents UVA damage
Long-lasting deep moisturiser for skin
Cools and soothes irritated skin
Maintains supple and youthful skin
Anti-bacterial, anti-fungal and anti-protozoal properties to manage skin infections
Tea Tree is widely known to heal problem skin. Use this to aid stubborn skin conditions such as eczema and psoriasis. Relieve itching with the help of tea tree without drying out the surface of the skin.

More on our blog: Tocotrienols - The Vitamin E That Packs a Powerful Punch of Antioxidants
6 Reasons Why Vitamin E is a Skincare Must Have
Tocotrienols Natural Vitamin E Leaflet (English)
Ingredients
Caprylic/capric triglyceride, Absolute No Heat Virgin Coconut Oil, Tocotrienols/tocopherol complex, natural beeswax, tea tree essential oil.
100% natural, safe, non-toxic, chemical-free, non-GMO and bio-degradable.

Suitable for all skin types.
Available in 2 other scents - Lavender and Geranium.
Size: 90gm

Directions For Use

Apply onto desired area and gently massage into skin.
Storage Instructions

Keep in a cool and dry place in an upright position. Do not place it under direct heat.
best natural skincare solution for dry skin eczema malaysia