Details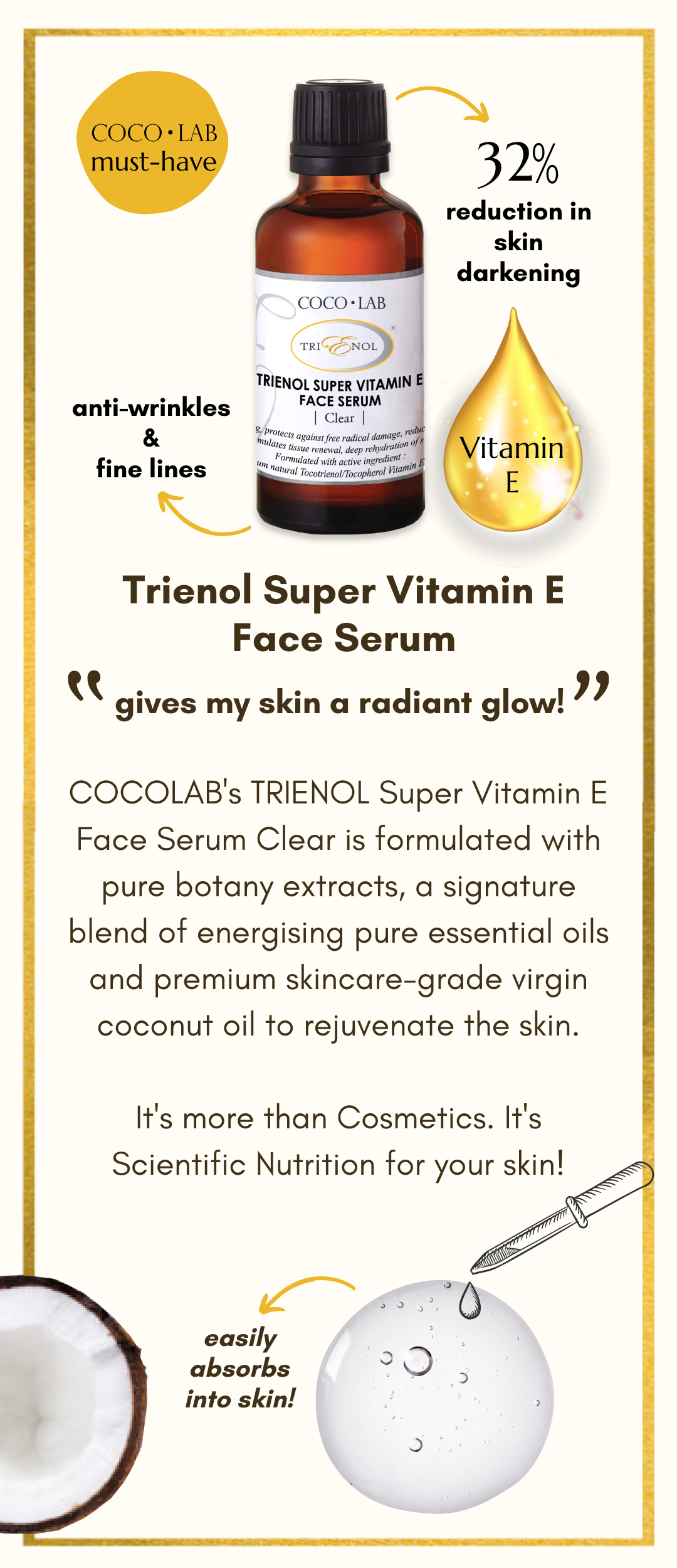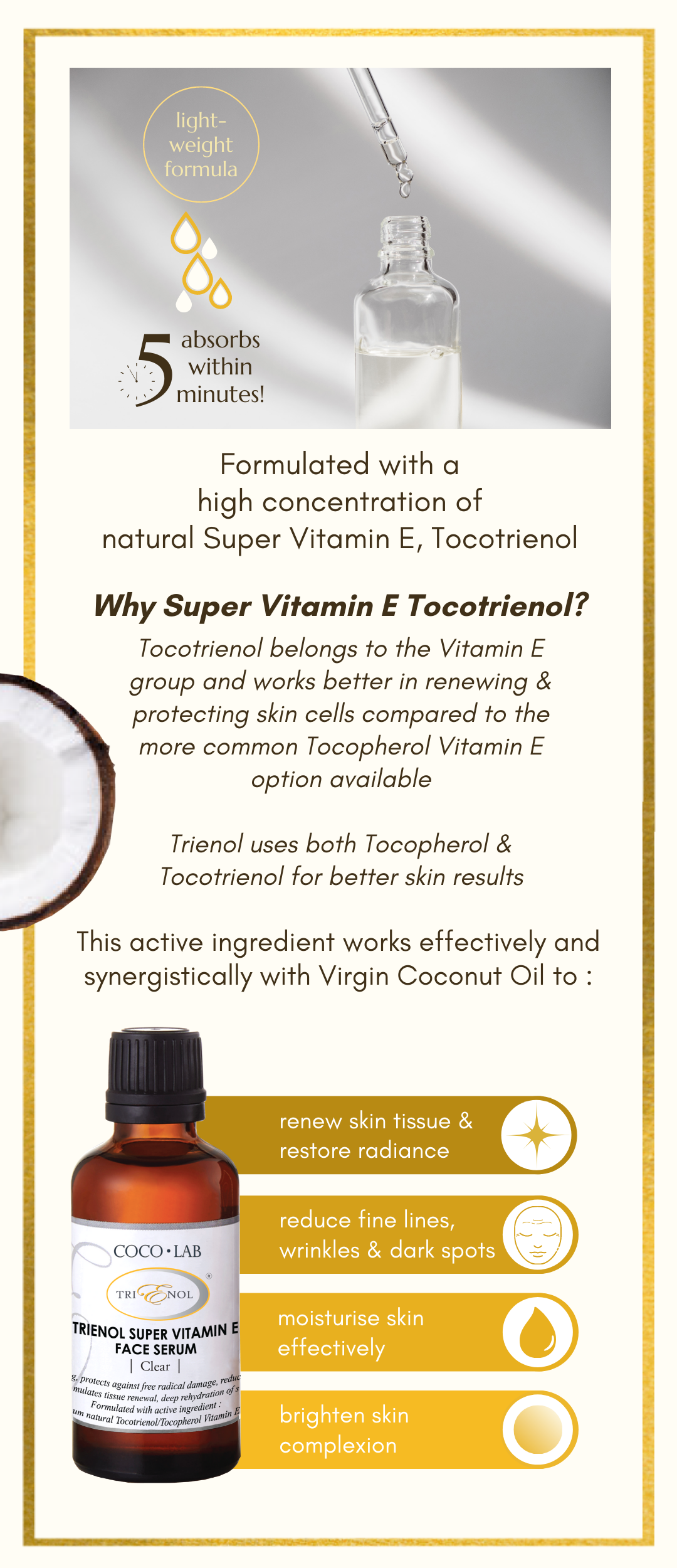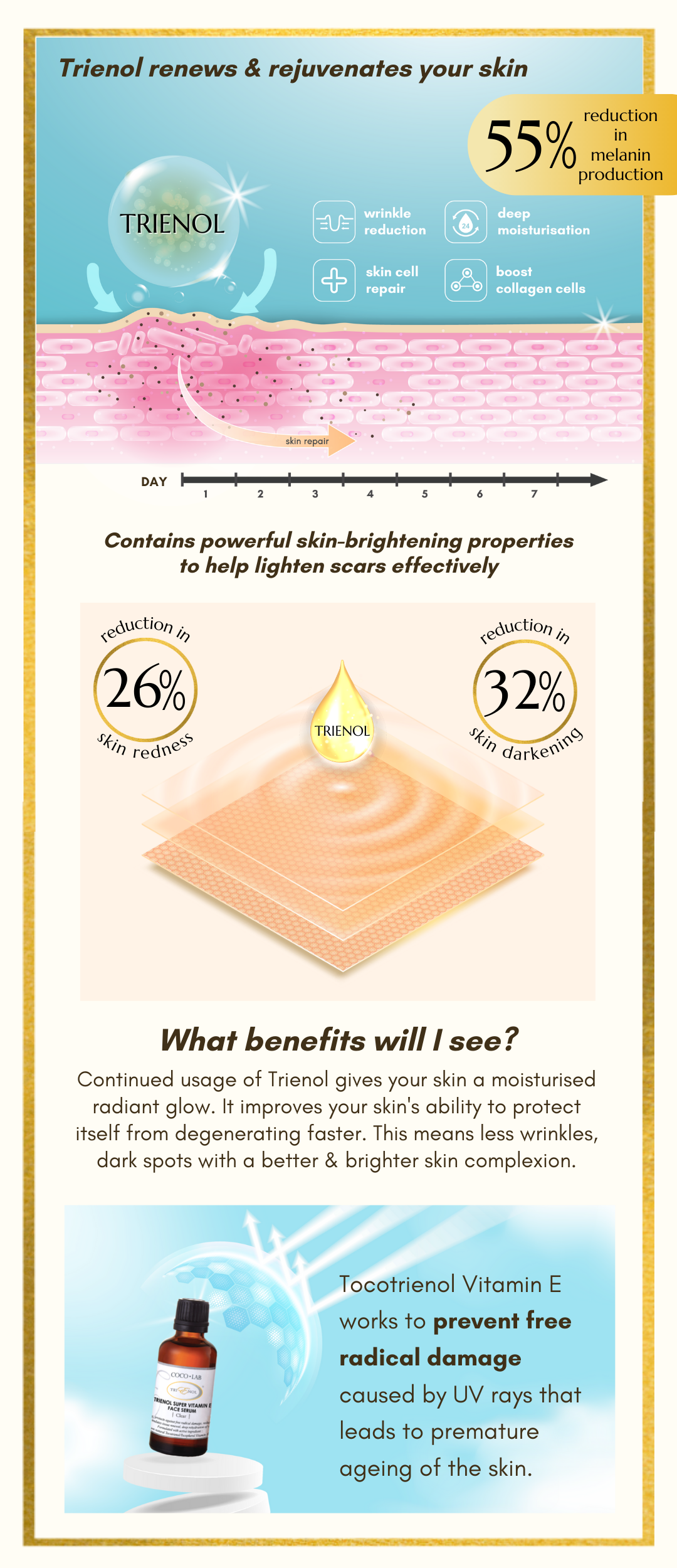 Recommended For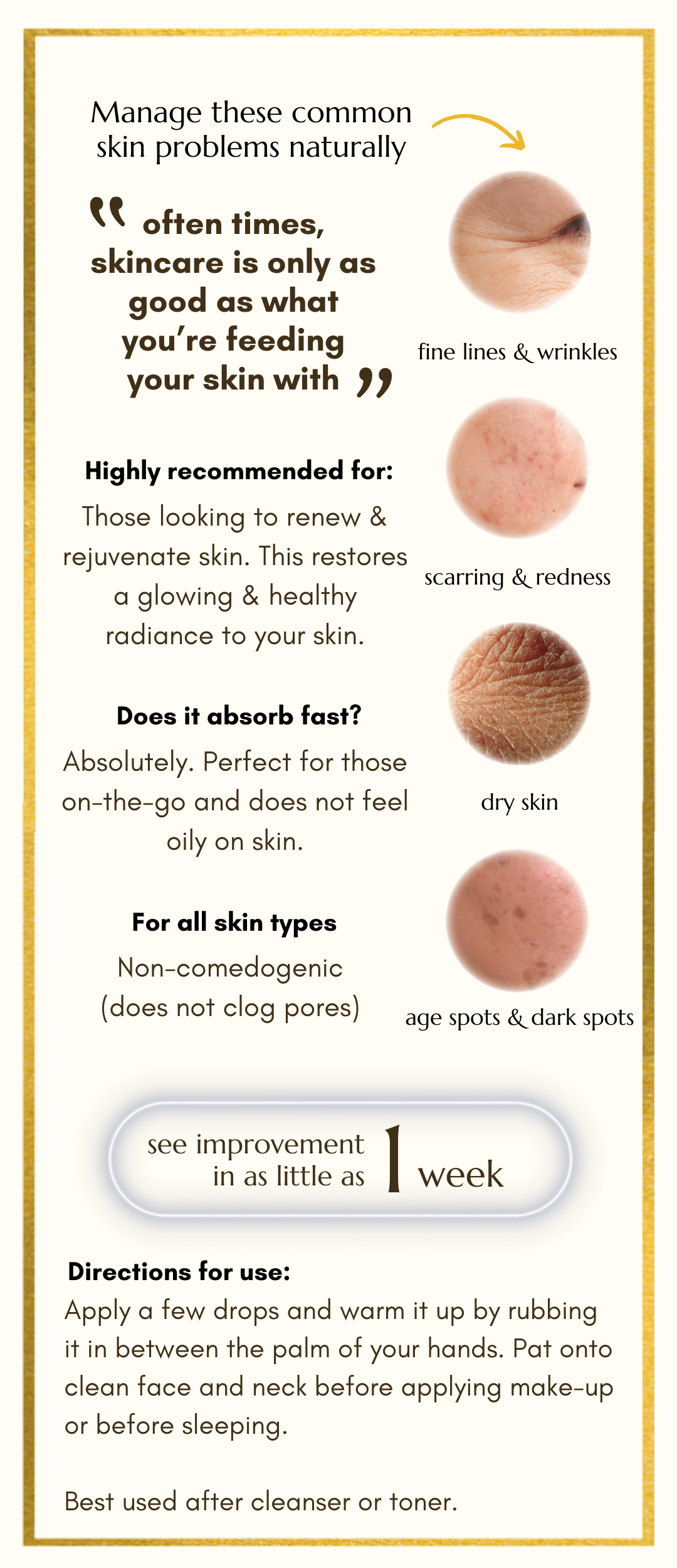 Perfect for those looking to renew and rejuvenate the skin. It can effectively restore the glowing radiance on your skin, reducing scars and giving you flawless skin. This unique formulation is the perfect anti-ageing serum suitable for all ages.
Its quick-absorbing formulation is perfect for those on the go and does not feel oily on skin. It provides deep moisturising effects for a supple and youthful skin.
Suitable for all skin types. Non-comedogenic (does not clog pores).
Benefits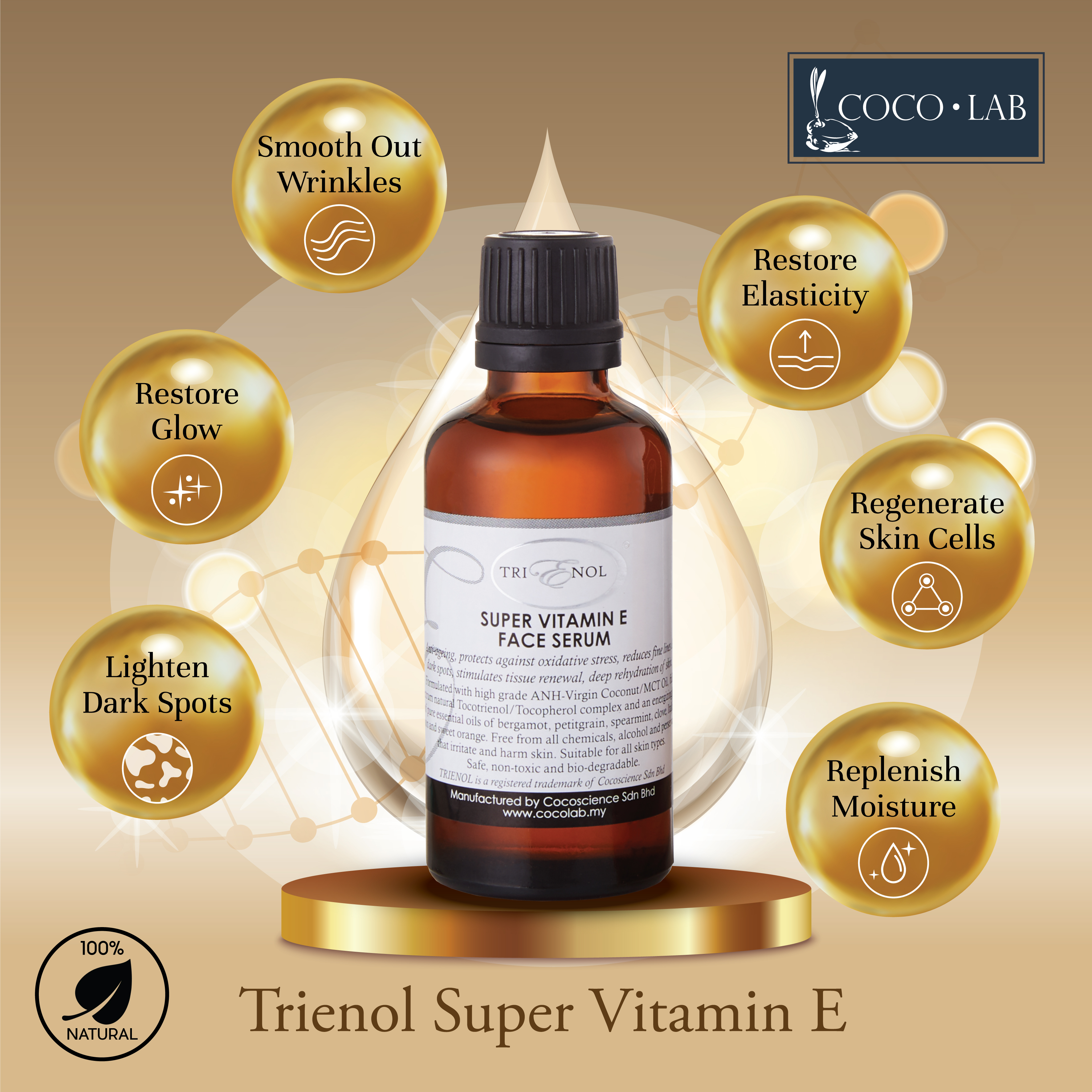 This synergistic formulation targets common skin problems that arise as we age
Neutralises harmful free radicals

Replenishes antioxidant levels

Reduces and prevents fine lines and wrinkles

Prevents and lightens age spots or dark spots

Lightens scars

Prevents UVA damage

Deeply moisturises skin

Boosts skin's collagen production for tauter skin

Maintains supple and youthful skin

Restores skin's natural glow



More on our blog: Tocotrienols - The Vitamin E That Packs a Powerful Punch of Antioxidants
6 Reasons Why Vitamin E is a Skincare Must Have
CLICK HERE for more information.
Tocotrienols Natural Vitamin E Leaflet (English)
Ingredients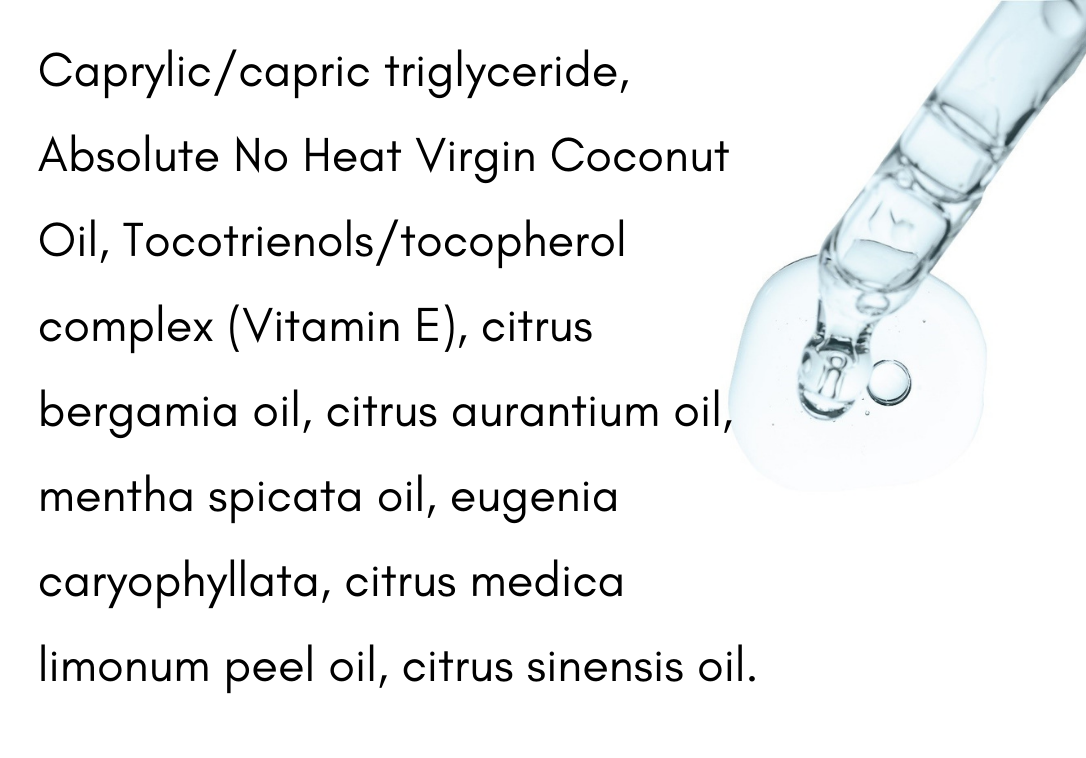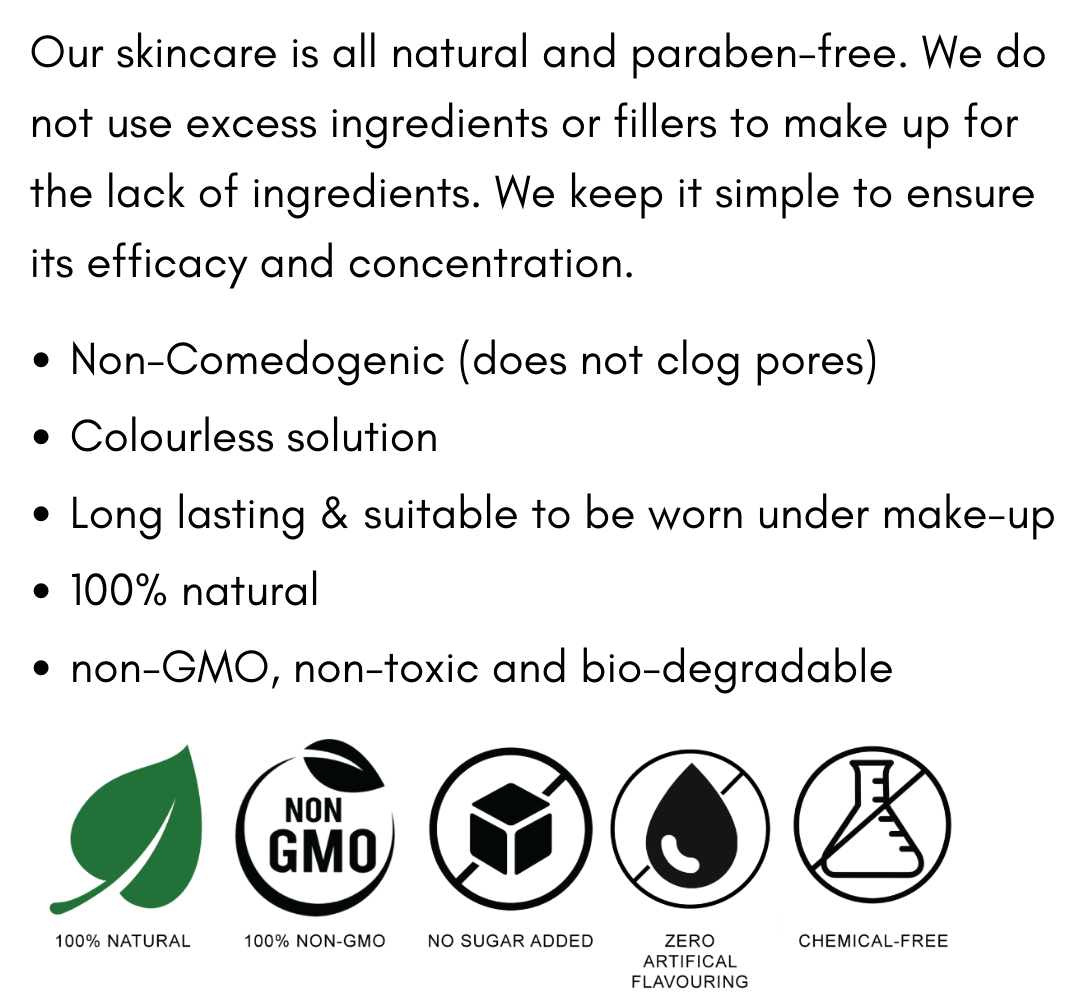 Directions For Use
Apply a few drops and warm it up by rubbing it in between the palm of your hands. Pat onto clean face and neck before applying make-up or before sleeping.
TRIENOL Clear is a colourless serum.

IMPORTANT: Before TRIENOL can work properly, it must first clean and detoxify the skin. Hence if there is an underlying problem, our ANH-VCO works to clear them up (eg. pimples/acnes), possibly leading to more outbreaks. But in most situations this may not happen.
Click on the link for more info: Some questions on the action of VCO on Acne, Pimple and Skin Disorder.
Storage Instructions
Keep in a cool and dry place in an upright position. Do not place it under direct heat.

Available in 50mL & 30mL bottle (yellow solution)
Available in 50mL & 20mL bottle (clear solution)
*Dropper not included.
COCOLAB Malaysia Best Natural Face Serum for anti-aging fine lines wrinkles crows feet scar