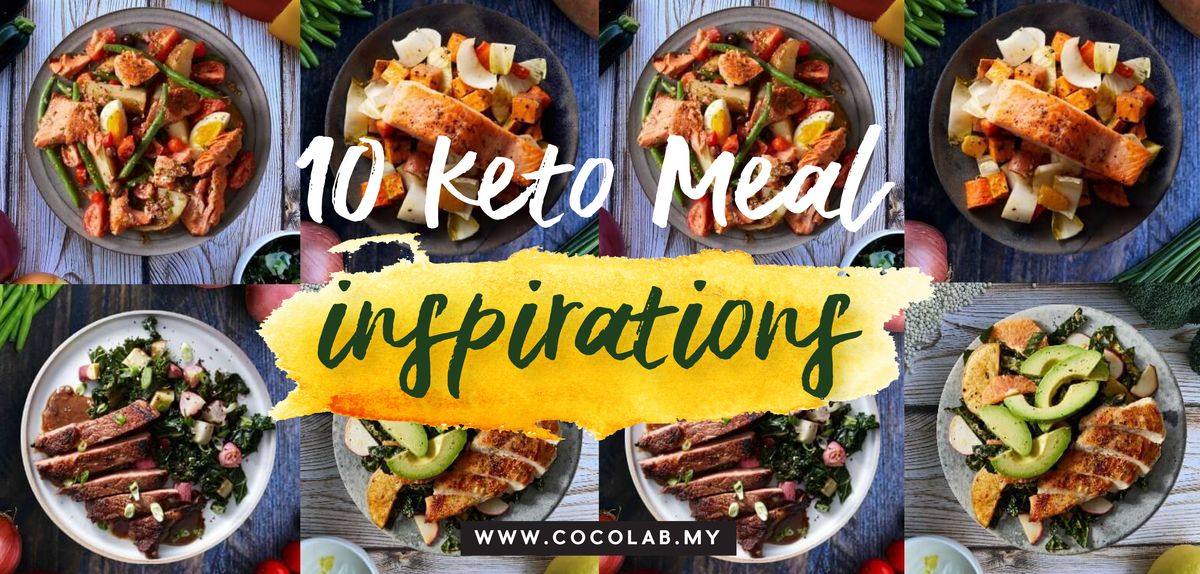 So you've decided to take the plunge into starting your ketogenic diet. It's a diet that doesn't force you to starve (that's great) but simply change what you eat. The first thing that comes to mind is, what exactly can I eat in a keto diet? You clearly understand that you will need to increase your fat intake and reduce your carb intake to a near zero. A quick check into your current diet, and you realise how carb-loaded most of your meals were. How do you actually make this switch?
We come across this question more often than not and we understand how difficult it is to switch your base intake of carbohydrates to fats. Here are 10 Keto meal inspirations and recipes that you can follow. Like most in a keto diet, you'll soon realise ketofying your food is almost too easy as you move forward.


So there you have it, some food inspirations and recipes to get you started. Are they looking similar to your current diet? With just a few tweaks here and there of course. While eating out may not be an option for now, and meal preps are going to be a daily affair, don't stay too worried. In fact, plenty of keto dieters are literally eating out and about but making simple changes. They are as simple as swapping toast with more eggs or really just reducing rice and increasing your proteins. You may also realise that you will not be eating as much as before as fats make you feel fuller much faster compared to carbohydrates. Plus, no food coma! Whatever your approach is, keto strong and happy eating!
Make your eating options fun by incorporating your meals with MCT Oil. Going for a double boost? Add in Pure MCT C8 Oil! And if you're just not in the mood to cook today, simply drizzle it over your meals or your beverages. It's almost too easy to have your daily intake of MCT!

Our MCT C8 Oil and Powder are available in travel-friendly sachets due to popular demand! Grab a few sachets wherever you go and ketofy your meals instantly!

Need a headstart in your keto meal recipes? Try incorporating these favourites into your recipes!